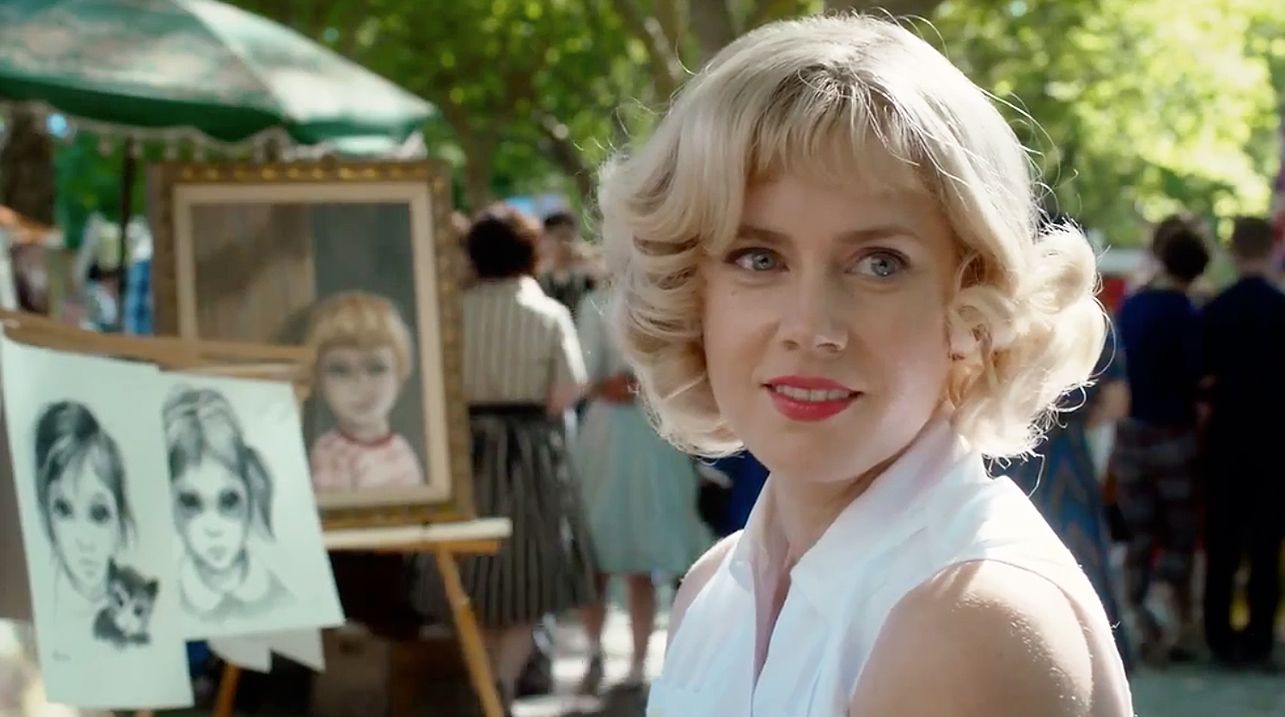 Big Eyes Review

MarkHicks What is the value of art? Who is the rightful owner, the creator or the marketer? Tim Burton tackles these subjects and more while telling the real life tale of Margaret Keane.
The tale of Big Eyes begins when Margaret played by Amy Adams removes herself and her young daughter from an unfit situation. She was always a painter, making these paintings of little children with enormous eyes. She states that she paints them with those eyes because she once heard that eyes are the windows into the soul.
The conflict of the movie comes in when Walter Keane played by Christoph Waltz shows up in her life at a local art fair. Walter and Margaret soon marry. After many attempts of getting Margaret and his wife's works to sell, Walter makes a little fib. He states that he is the true artist of a Big Eyes painting and sells the painting for a good sum of money.
The story of Big Eyes is haunting and is much more powerful because it actually happened. The impact that the different characters have on each other is not really felt in the events of the story but in that of the characters. The actors do a great job of portraying the different emotions at play.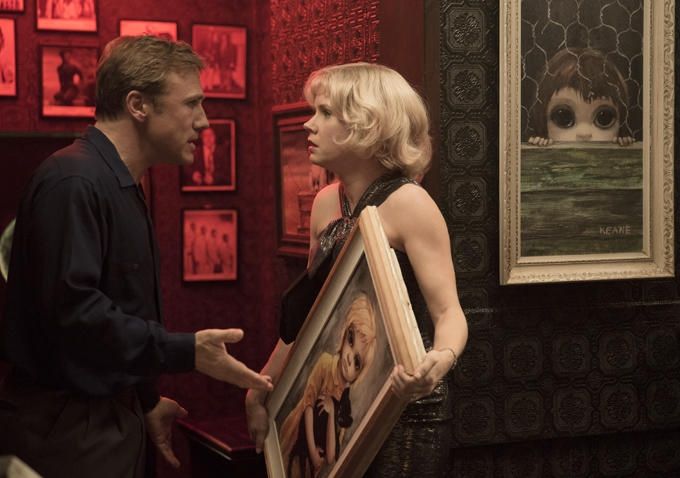 Amy Adams is the real standout of the film. She gives such a great performance of an under appreciated and unknown artist. But, it really isn't about her art, she cares so much about being a good person. That is part of what makes the events of the film so tragic. Christoph Waltz chews the scenery as faux-artist Walter Keane bringing a sinister dynamic to the film. He has a great ability of showing how a compulsive liar reasons with himself and those around him.
The direction of Tim Burton goes a long way to establish the tone of the film. There is a fantastic sequence of the film that showcases his own film style while merging it with that of the works of Margaret Keane. Burton's style continues to astonish and with the substance of the film it becomes one of Burton's stronger efforts.
Big Eyes is a complex film looking at the art world and the dynamics of feminism in a time before it was really recognized. The film is an interesting look into a real life struggle between a woman and a man both trying to do what they think is right. With style and a gripping story, Big Eyes delivers an art film that can be appreciated for a multitude of reasons.