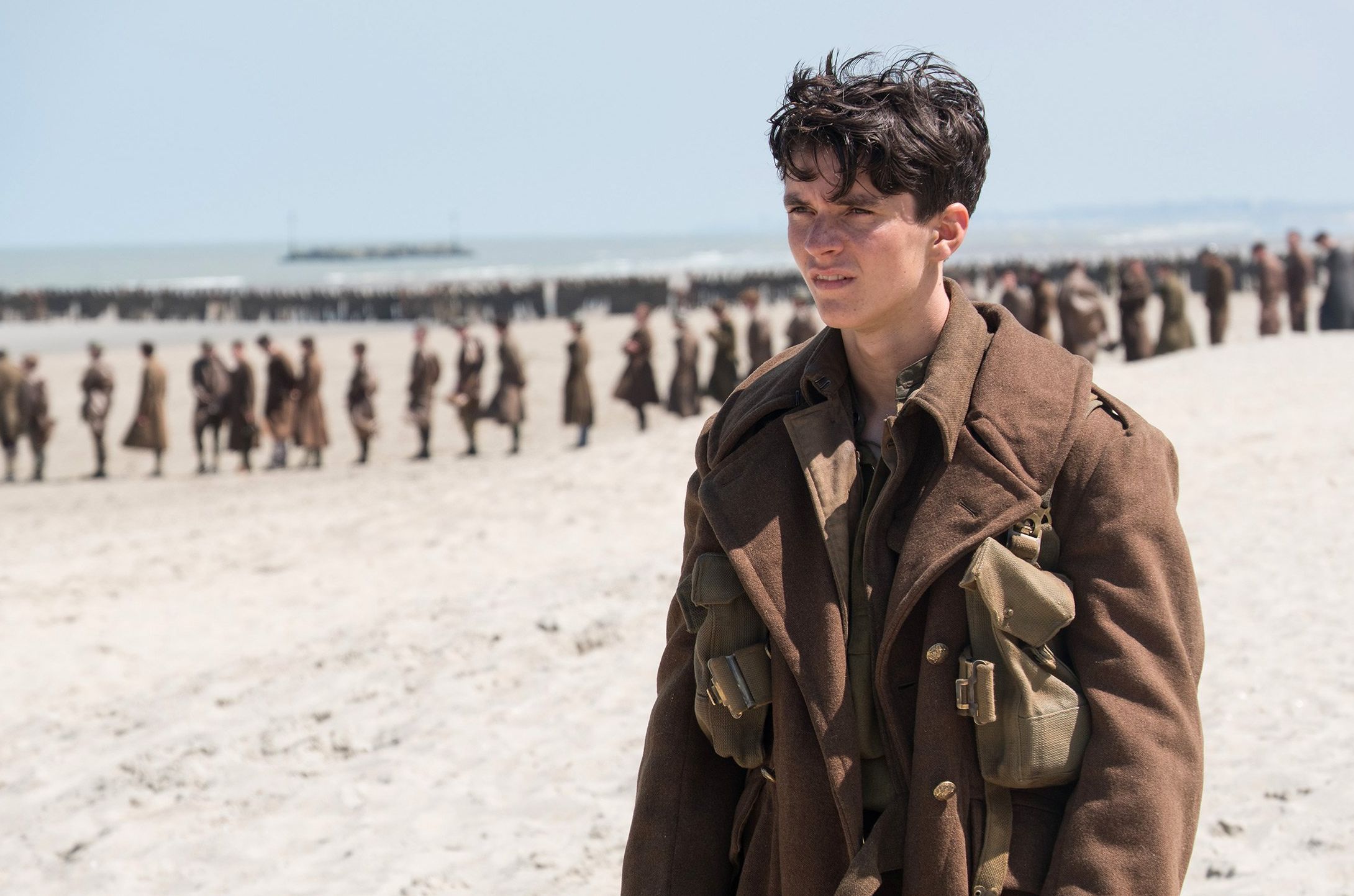 Christopher Nolan on His World War II "Survival" Pic 'Dunkirk'

HaydnSpurrell Christopher Nolan's next original epic, Dunkirk, debuted some new footage at Cinemacon, reportedly wowing the crowd, is set to debut July 21. Speaking with Fandango, Nolan has given some new insight into his crafting of the big screen rendition of the Dunkirk tale.
"It's one of the great human stories, and it's one of the most suspenseful situations that I had ever heard of in my life. You have 400,000 men – the entire British army – trapped on the beach at Dunkirk. Their backs to the sea, home is only 26 miles away and it's impossible to get to. The enemy is closing in, and there's a choice between annihilation and surrender. I just think it's the more extraordinarily suspenseful situation. That, I think, speaks to a lot of things that I am interested in with film."
There's a lot of IMAX footage in the upcoming film, but Nolan elaborates on just how much. "Really, I think Dunkirk represents the culmination of all of these experiences we've had over the years [with IMAX]. How to work with that format, and how to really try to give the audience the most visceral experiential two hours that they can hope for … There's absolutely more IMAX [than we've ever done]. The entire film is large format film photography, and I've never done that before.
"Very few people have ever done that before, and no one has ever shot as much IMAX as we're doing. Most of the film is IMAX. With every film we've learned more and more how to maximize our ability to use those cameras, and we found ways to get those cameras into very unusual places for a camera that size, but the image quality speaks for itself. I think it's going to be an extremely exciting presentation, particularly in those IMAX theaters."
To close, he says "I think people who know the story of Dunkirk, in particular, may be surprised by the intensity of the experience. It's a very suspenseful story and we really try to do justice to that. The pacing is relentless, and the story and action scenes are extraordinarily intense. I think the lean, stripped-down nature of that, and how fast it moves, and what it puts you through in this short space of time… I think it has a different rhythm that I've worked in before."