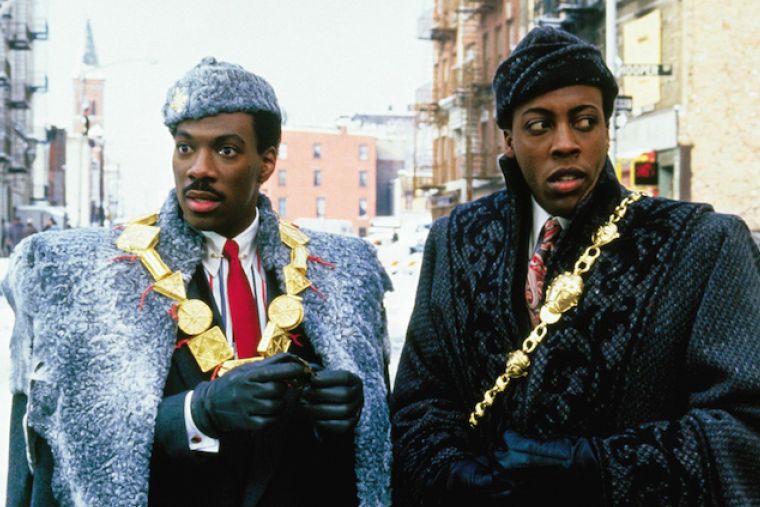 Paramount's 'Coming to America' sequel is officially a thing

GregHarmon Managing Editor Let's play word association. I say Sexual Chocolate, Soul Glo, and McDowells.
You say: COMING TO AMERICA - starring Arsenio Hall, Eriq LaSalle, and John Amos. Bonus points if you mentioned Samuel L. Jackson's 'McDowell's' cameo along with the Brother's Duke played by the late Don Ameche and Ralph Bellamy. "We're back".
That's right, Paramount Studios is moving forward with a sequel to Eddie Murphy's 1988 romantic comedy Coming to America. The studio confirmed the sequel will be directed by Jonathan Levine, whose credits include Warm Bodies, 50/50, and co-written by Kenya Barris, talented writer and producer of the critically acclaimed Black-ish.

Back in April, Paramount announced plans for the long rumored sequel by hiring Coming to America's original screenwriting duo, Barry Blaustein and David Sheffield to pen an initial draft along with Eddie Murphy. A month prior, it was Murphy who tweeted the following (see below). Shortly after, the Tweet was deleted and cited as a hack job according to Murphy.
Riiight.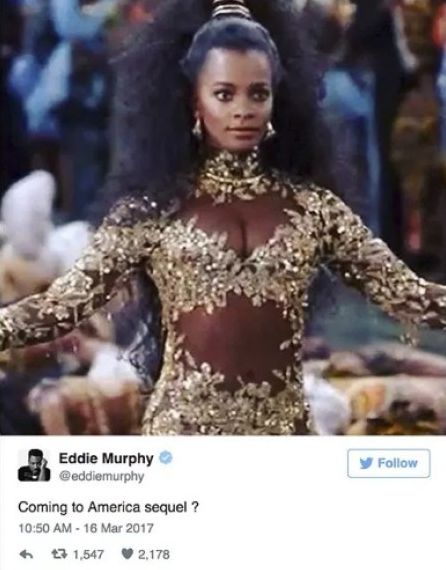 Director, John Landis helmed the original which featured Murphy as Prince Akeem Joffer and Arsenio Hall as the Prince's best friend Semmi, who travel from the fictional African nation of Zamunda to the United States in the hopes of finding the Prince a wife. Both Murphy and Hall each played four characters throughout the film, of which two of them - Murphy's "Randy Watson" and Hall's "Reverend Brown" solidified their status in Coming to America's celebrated canon.
"Jackson Heights own, Sexual Chocolate!"
Landis' film grossed $288 million worldwide and was 1988's third highest grossing film in North America ($128 mil) behind Rain Man ($172 mil) and Who Framed Roger Rabbit ($156 mil). While Murphy doesn't have a deal to return for the sequel, Variety reports he is expected to star. And honestly, there is no Coming to America sequel without Eddie Murphy or Arsenio Hall.
While this may not come as welcome news for some of you, it could be worse. As in reboot worse. So long as the current creative team stays intact and Murphy is onboard, I say why not. But as a fan of both Landis' Coming to America and Trading Places, part of me would rather see the latter get the sequel treatment.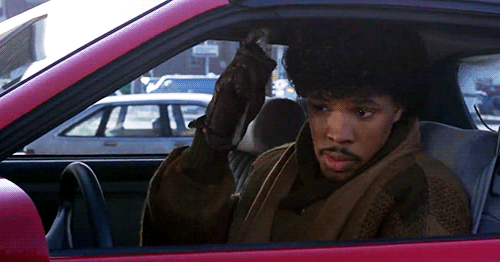 Posted in Coming to America 2,