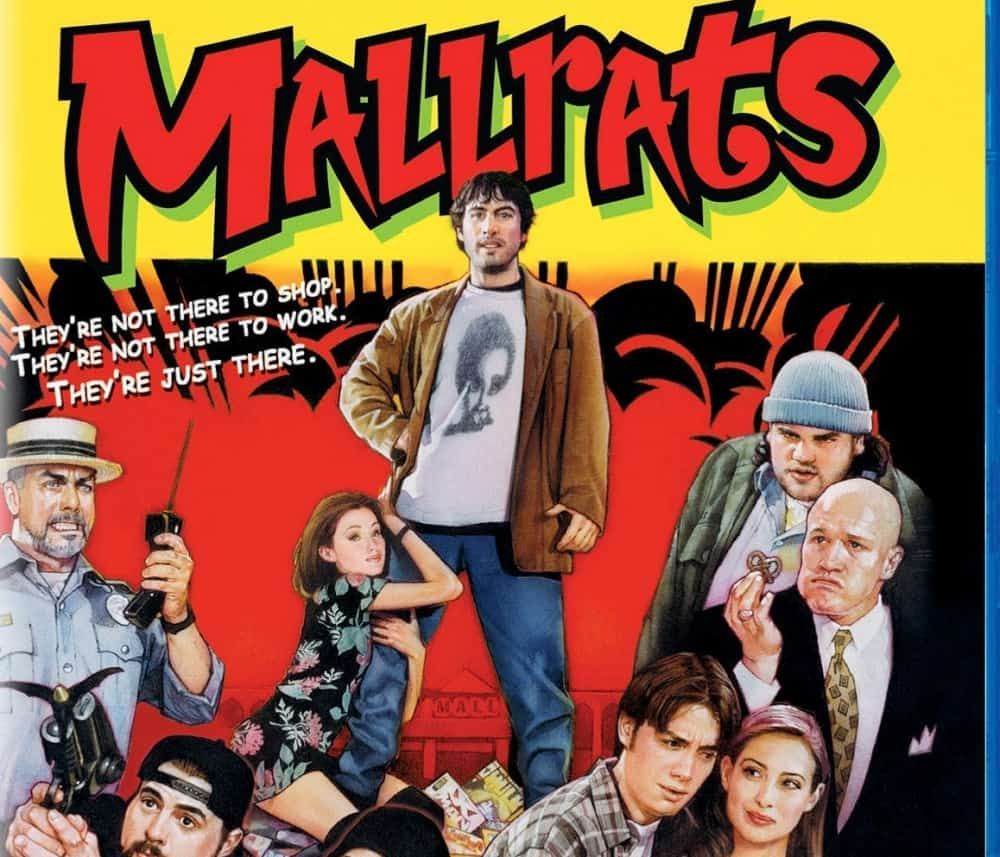 'Mallrats' (1995) Review

LisaOConnor4 When best buddies TS (Jeremy London) and Brodie (Jason Lee) simultaneously receive marching orders from their respective feisty females Brandi (Claire Forlani) and Rene (Shannen Doherty), they seek solace, revenge and a way back into their lovers' seemingly booby-trapped affections. Whilst Brodie ponders on the problem of Rene's lack of interest in his first love - comics - TS has a trickier problem to tackle, in the shape of his future father-in-law's insistence that Brandi should appear as a contestant in his latest venture, a dating game show. The local mall beckons, as a beacon of hope for the hapless pair, but is it simply throwing a plethora of new problems at TS and Brodie, albeit some rather surprising and indubitably entertaining ones?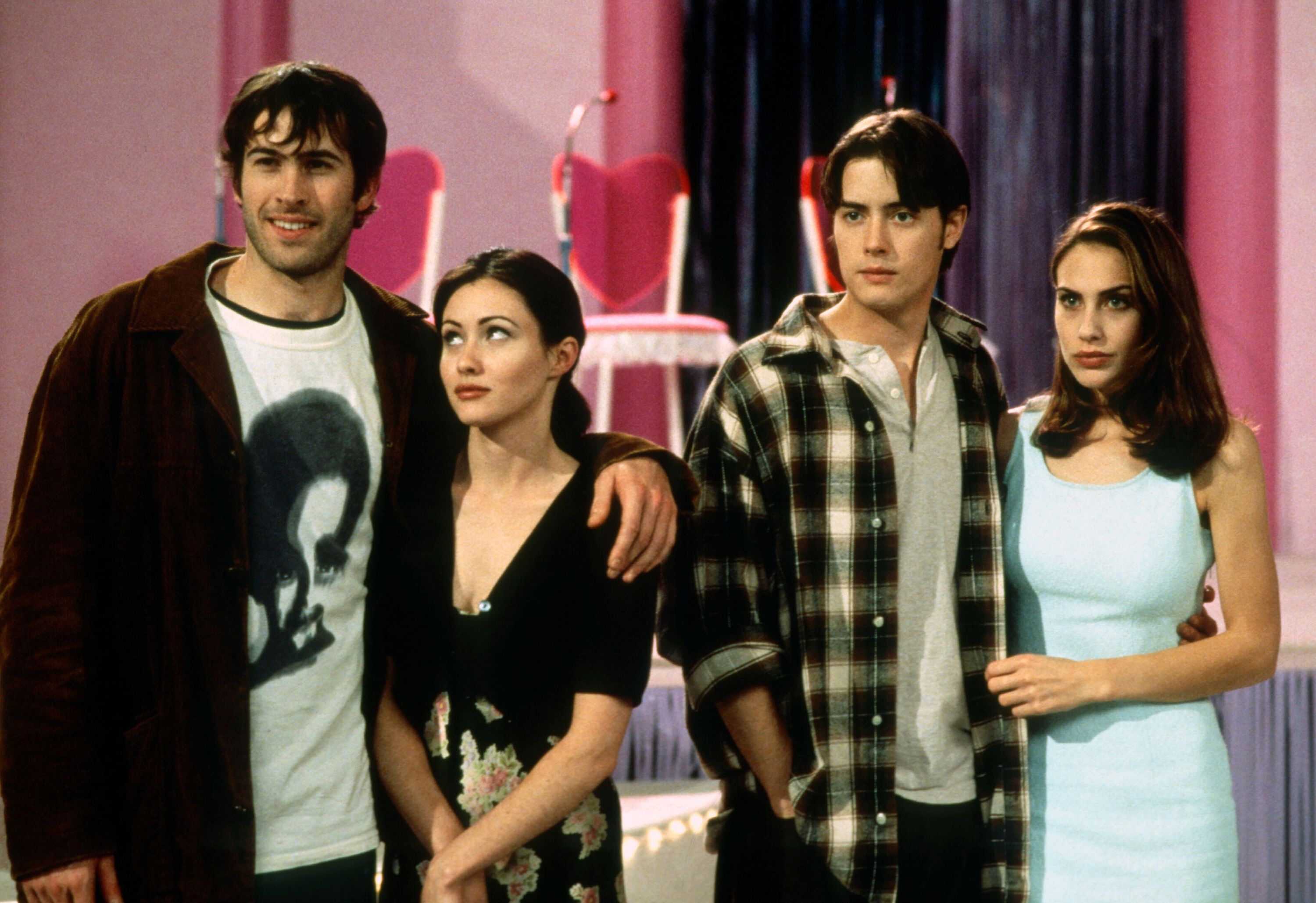 American Farce Meets Modern Geek Humour
'Mallrats', despite being made in '95, is '80s American farce with a touch of modern geek humour. London and Forlani make a cute leading couple, London filling TS's heart with more sincerity and hard-nosed loyalty than a golden retriever and Forlani creating a beautiful mix of wistfulness and depth in Brandi. Brodie and Rene have a few edges between them and so Lee and Doherty benefit from playing slightly kookier roles within a slightly dysfunctional relationship. Lee's ability to be deadpan during Brodie's less than fine moments adds some very satisfying irony to his character. Doherty succeeds in making Rene a tough little minx which is probably the only type of character to withstand Brodie's lack of charm. Ben Affleck plays potential rebound guy Shannon, waiting gleefully in the wings for Rene and his sleaze serves a surprise, in that it makes you root for the blunt, dour Brodie.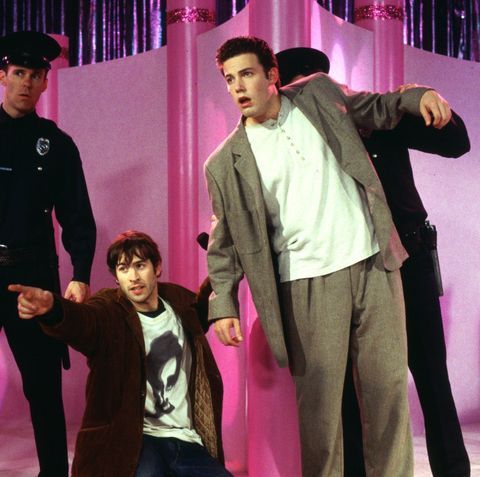 Characterisation
Director Kevin Smith's tour de force is his characterisation. In addition to four clearly defined personalities at the helm, every character thereafter contributes to the whole entertainment experience as well as the wacky plot. From Magic Eye obsessive Willam (Ethan Suplee) and topless clairvoyant Ivannah (Priscilla Barnes) who bears an unusual extra body part; to stoner duo Jay and Silent Bob, every role is guaranteed to bring a chuckle at least, if not considerably more hilarity. And if the last two characters sound familiar, you may have made their acquaintance in one of Smith's other movies: 'Clerks', 'Chasing Amy', 'Dogma' or 'Jay and Silent Bob Strike Back'. Silent Bob is played by Smith himself - rather silently, as the name would suggest - and along with Jay, is the namesake of his comic store in New Jersey: 'Jay and Silent Bob's Secret Stash', which is also the subject of his reality TV show, Comic Book Men. So a fair amount of context there for anyone who wishes to intellectualise the origins of 'Mallrats'!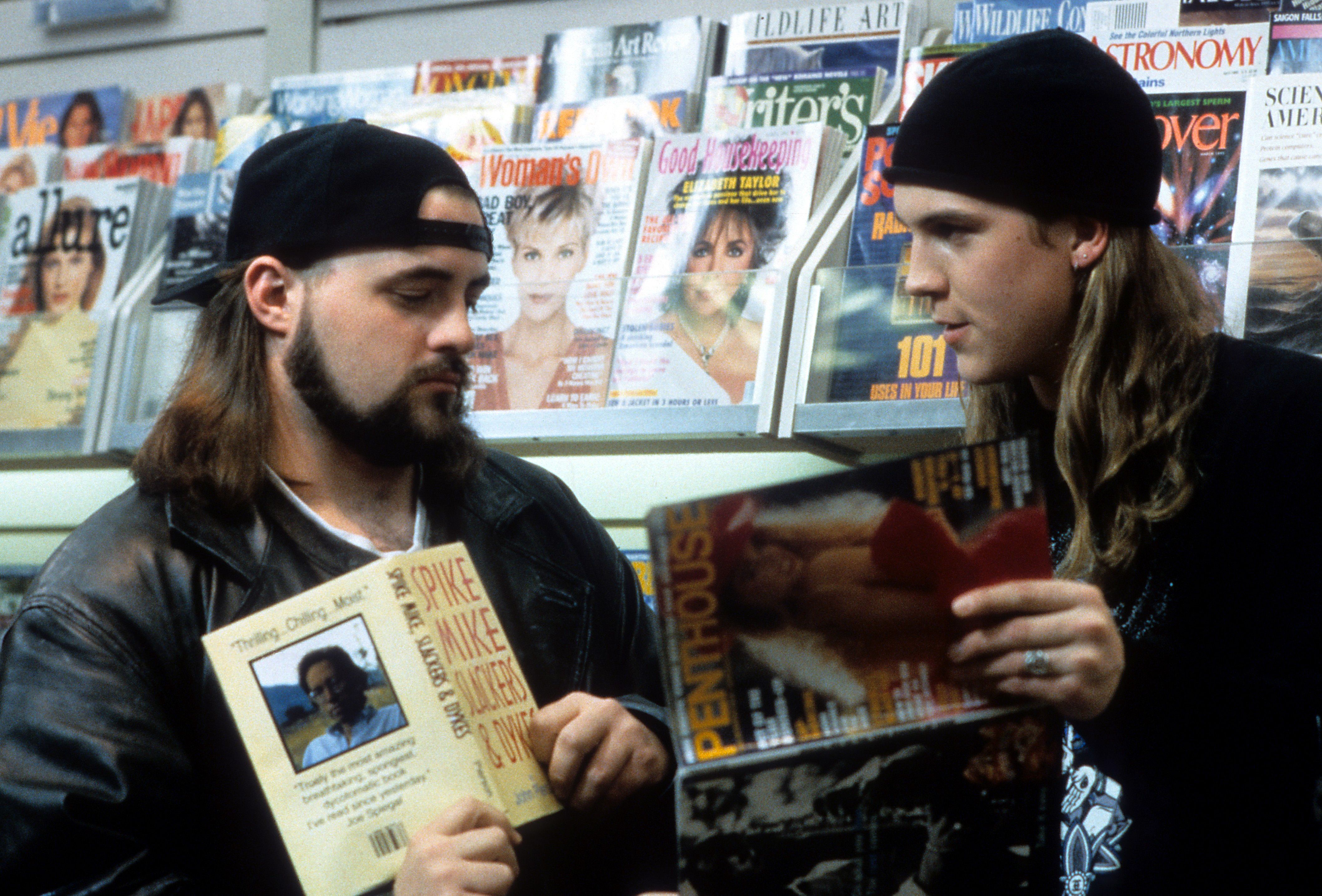 Stan Lee
Schoolboy pranks mixed with some awkward adult themes and comic book moments, 'Mallrats' is worth checking out for some offbeat, niche humour. Oh - and Stan Lee himself even graces the screen for a scene or two.