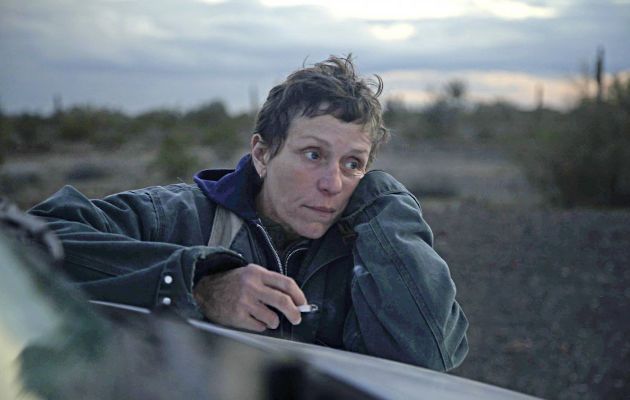 'Nomadland' Review

LightsCameraJackson Critic Will Frances McDormand pick-up Oscar #3 — three years after she won for "Three Billboards"? "Nomadland", a passion project for her and writer/director Chloe Zhao, is an early favorite in multiple categories in this delayed awards season.
The film is set in 2012 and stars McDormand as Fern. After losing her job, her husband and the town she called home, Fern decides to completely change her lifestyle. She moves into a small van, embracing life as a nomad. She travels the country, from community to community, connecting with like-minded groups, picking up work here and there, making temporary home in designated trailer, RV and camper areas.
This premise could be taken in wildly different directions, including as a goofy comedy. However, "Nomadland" is one of the most serious and somber movies of the past several years. It's a difficult film to enjoy but an easy one to admire. Zhao has a grounded, yet poetic vision. Her screenplay is filled with  fascination. We are drawn into this story, really wanting to learn what living "off the grid" is all about.
"Nomadland" is based on journalist Jessica Bruder's book, a non-fiction account of her experiences with this nomad way of life. She encountered so many interesting people in this subculture. They consider themselves "houseless" — not "homeless". This group includes Linda May, who plays herself in a substantial role in the movie. It's not art imitating life. It's life immersed in art.
In fact, McDormand and David Straithairn (as fellow nomad David) are the only two professional actors in the cast. McDormand's performance is subtly effective. Fern doesn't have a major arc, but we completely understand what she's going through. Straithairn is solid, but somewhat limited due of the design of his character.
Whether you see it in IMAX, a standard indoor theater, a Drive-In theater or on Hulu, "Nomadland" is worth seeking out. This is a film about observing, interpreting and listening. It celebrates alternative lifestyles, no matter what form they take. And though it's emotionally one note, its sense of realism and truth are undeniable.