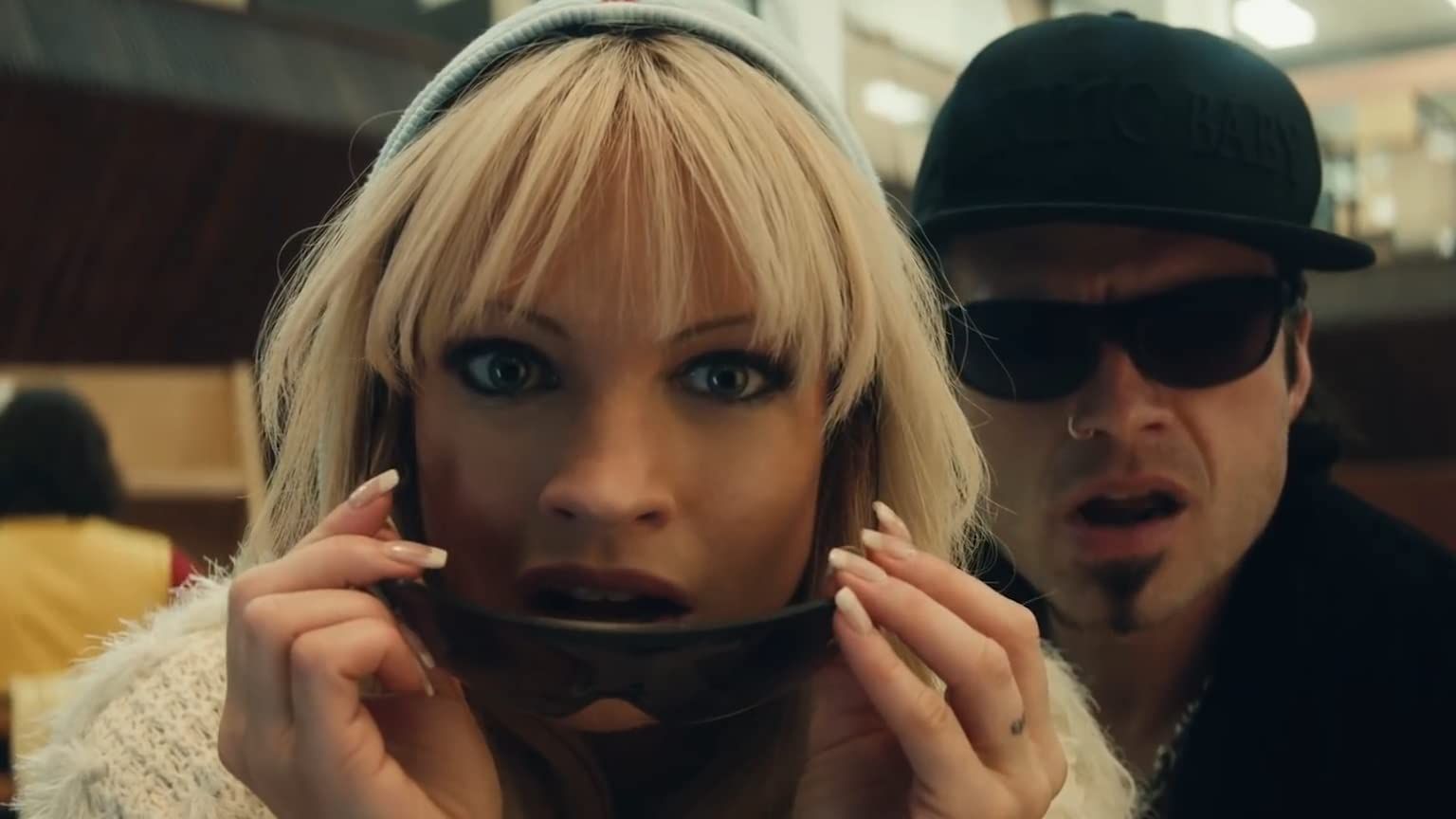 'Pam & Tommy' Review

LightsCameraJackson Critic I've screened all eight episodes of the new Hulu limited series "Pam & Tommy", starring a mostly unrecognizable Lily James as Pamela Anderson and an equally all-in Sebastian Stan as Tommy Lee. The show focuses on the '90s sex tape scandal that took the world by storm: how it was conceived, how it was stolen, how it was shared to the masses, and how it created boatloads of chaos.
James and Stan are very good and are bound to receive Emmy nominations later this year. But the strongest performance in "Pam & Tommy" actually comes from Seth Rogen. He does the best work of his career as Rand Gauthier, the infamous electrician who sought revenge against Lee and decided to steal the safe that contained the tape.
Rogen (who's also an EP) balances dry humor and genuine reactions to pure absurdity with some legitimate drama. He's five times better in this than he was in "Steve Jobs" (and I liked him in that Danny Boyle / Aaron Sorkin film) because this character is even more interesting and we get much more time to uncover all his layers. Nick Offerman (in the first half of the eps.), Taylor Schilling (in the second half) and Andrew Dice Clay (in a little bit of both) also deliver solid work.
The first three episodes are directed by Craig Gillespie, of "I, Tonya". The show is also edited by that brilliant dark comedy's editor, Tatiana S. Riegel. "Pam & Tommy" definitely gives-off "I, Tonya" vibes when it comes to its overall style, tone and vibe. Gillespie puts much more care into this final product than last year's disappointing (minus the costumes) "Cruella".
Like "I, Tonya", what "P&T" also achieves is portraying its well-known female lead in a new, more positive light. Gillespie, Rogen and the entire team want you to know how much Pamela Anderson suffered. She is clearly depicted as a victim (and rightfully so), fairly intelligent, progressive and devoted to the craft of acting.
Episodes 4-7 are incredibly watchable, but they aren't quite as show-stopping as the first three. Episode 8 (the finale) is fairly satisfying. The biggest criticism I can give from a character portrayal POV is the overly cartoony and distracting depiction of Jay Leno by comedian Adam Ray, who appears in a few episodes, including the show's opening scene. Thankfully most of the rest of the material in this miniseries is given a serious treatment.
"Pam & Tommy" premieres on Hulu with the first three episodes on Wednesday February 2nd. A new episode debuts each Wednesday through March 9th.