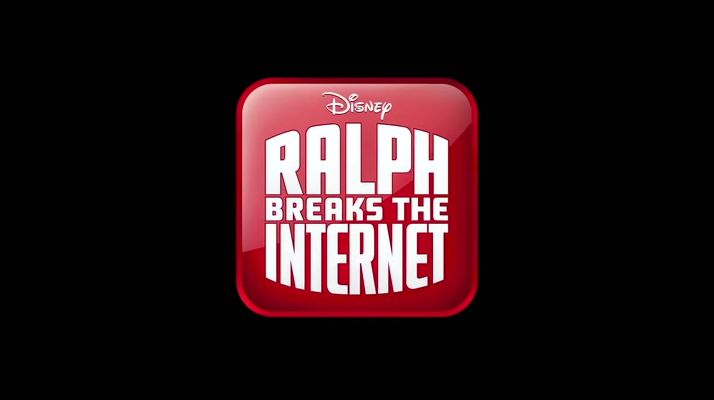 'Ralph Breaks the Internet' Review

LightsCameraJackson Critic For the past six years, whenever I heard the title "Wreck-It Ralph", I cringed. Those words would immediately trigger a flashback to November 2, 2012. That was the day I saw that film – that mean-spirited, flat, stuffed wall-to-wall, overly cute mess, jammed with pop culture references and characters – and little else.
"Wreck-It Ralph" was largely embraced by the fanboy and video game communities. It received an Oscar nomination and actually won the Critics Choice Award for Best Animated Feature. I thought then – and still believe – it's completely overrated and one of Walt Disney Animation Studio's worst.
When the studio announced "Ralph Breaks the Internet", my initial reaction was "Why?" Did we really need a sequel, a whopping half-dozen years later, especially with a storyline that's "been there, done that" in the movie world.
But my opinion of everything Wreck-It Ralph – brand and character – has flipped 180-degrees thanks to "Ralph Breaks the Internet". This magical movie is immeasurably better than its predecessor. It's not only one of the biggest surprises of this year, but maybe this decade.
Director Rich Moore returns, this time joined by Phil Johnston, one of the writers of the original. They, along with the rest of the writing team, have crafted a story that doesn't rely on random character cameos to grab and sustain our interest. It doesn't come-off as mean, arrogant or overly self-aware. Like the Internet it lampoons and celebrates, this movie is all about connections.
After a kid playing the Sugar Rush arcade game in the real world accidentally breaks-off the steering wheel, Ralph and best friend Vanellope (voiced again by John C. Reilly and Sarah Silverman) are forced to go on a quest inside the World Wide Web to find a replacement part. This is the only way to prevent the vintage game from being retired for good. They find the part at eBay (yes at, not on). But, well, things soon get complicated, and the friendship between the young racer and her large pal is put to the test.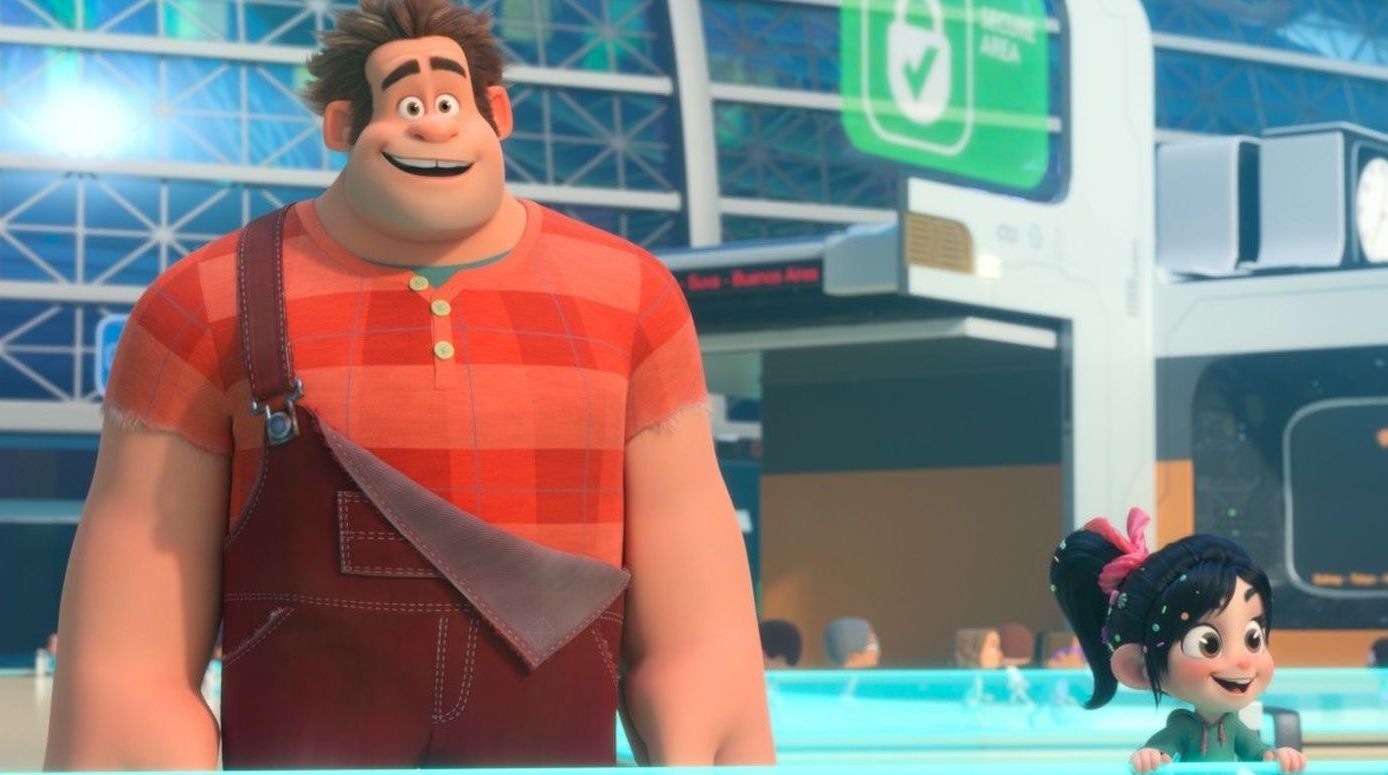 Like Moore's Oscar-winning "Zootopia", "Ralph Breaks the Internet" is not designed for kids. Instead, this is a mature adult relationship action/adventure with meticulously placed humor – all disguised in animated form. What audiences get to experience is an emotional arc involving themes of friendship, parenting, discovering one's worth and ultimately letting go. The older you are, the more you'll appreciate.
This is a well thought-out adventure for Ralph and Vanellope. At one point, the video game princess meets up with all the classic Disney Princesses. Appearances by Ariel, Belle, Elsa and Moana (with the original voices by those actresses still alive) have been highly-publicized for months. The scene is well worth the wait – cleverly written and restrained.
That's what most impressive about "Ralph Breaks the Internet". The "ha-ha" references to actual websites, games and characters are downplayed. Yes, there's a ton of product placement. But unlike last time, there's a nice balance between the core story and the game/website-related jokes, with the edge given to the arc of Ralph and Vanellope.
Reilly and Silverman are terrific, bringing heart and sincerity to their characters. And Gal Gadot is perfectly cast as Shank, the mega-cool top driver of the Slaughter Race internet game. She becomes Vanellope's new friend and Ralph's personal enemy. An early car chase rivals some of the best from Gadot's live-action "Fast & Furious" franchise.
"Ralph Breaks the Internet" may be a sequel, but there's a reason why Disney decided to drop the "Wreck-It Ralph 2" part of the title a few months ago. This movie, this story, this journey is its own experience. This is a film that is able to stand on its own, towering above what came before it.
And from this day forward it will certainly be how I'll remember Wreck-It Ralph.