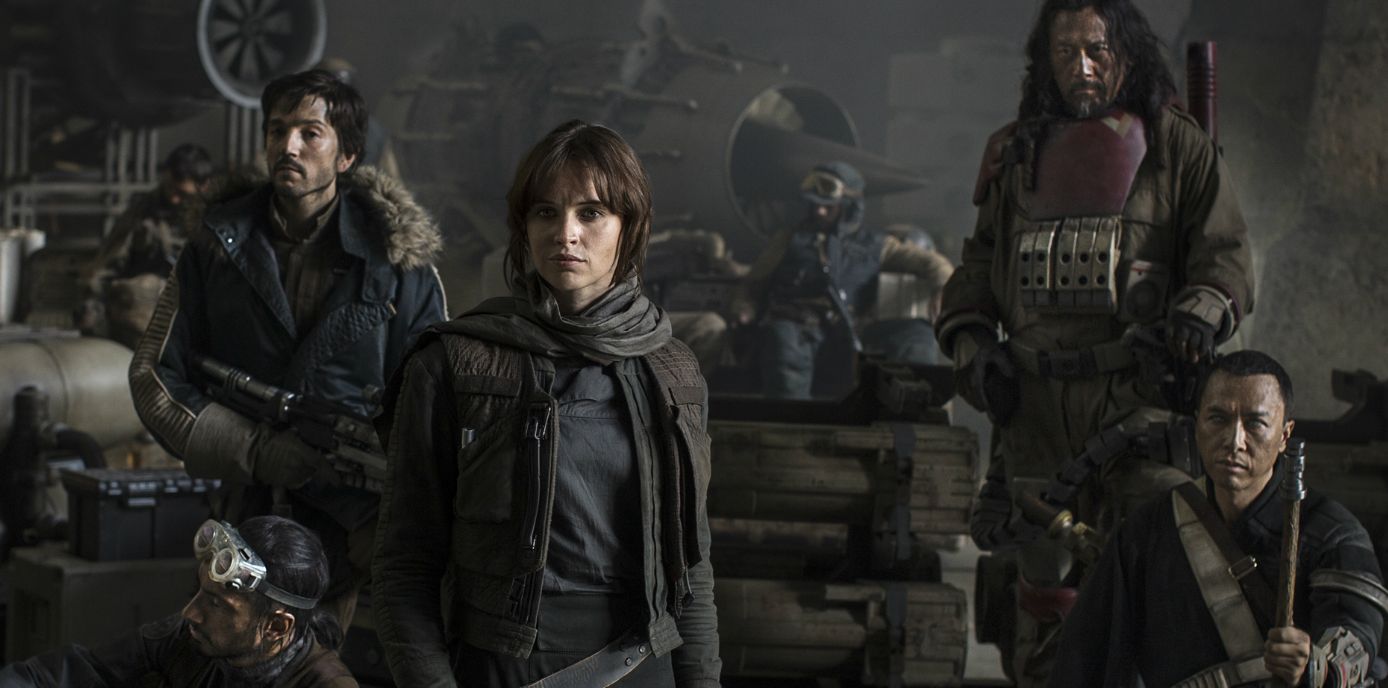 'Rogue One' Writer Reveals the Film's Happier Alternate Ending

HaydnSpurrell Plenty was said back in the lead up to Rogue One: A Star Wars Story about what went on behind the scenes regarding script changes and reshoots, and now we've been given a morsel of information namely regarding an alternate ending with the promise of happier days ahead for our heroes.
Writer Gary Whitta spoke with EW, saying "The original instinct was that they should all die. It's worth it. If you're going to give your life for anything, give your life for this, to destroy a weapon that going to kill you all anyway." It was, however, a course of action the writers were hesitant toward as they weren't sure how Disney would take it.
"We told them, we feel they all need to die, and [Lucasfilm president Kathleen Kennedy] and everyone else said to go for it. We got the ending that we wanted." Prior to that, though, there was a happier ending in which Bodhi Rook (Riz Ahmed), Chirrut Imwe (Donnie Yen) and Baze Malbus (Jiang Wen) were all absent, and Seargent Erso as an enlisted soldier rather than a recruited criminal.
Further, a character similar to Cassian Andor was the commander of the team but under a different name. The alternate ending was never shot, but it was written into the script. In it, the Death Star is about to destroy Scarif, but instead of disabling the shield and uploading the data, Jyn and Cassian* flee down the beach with the data in hand. "A rebel ship came down and got them off the surface," Whitta says.
"They got away in an escape pod just in time," Whitta said. "The pod looked like just another piece of debris … The transfer of the plans happened later. They jumped away and later [Leia's] ship came in from Alderaan to help them. The ship-to-ship data transfer happened off Scarif."
Source: http://collider.com/rogue-one-alternate-ending-explained/