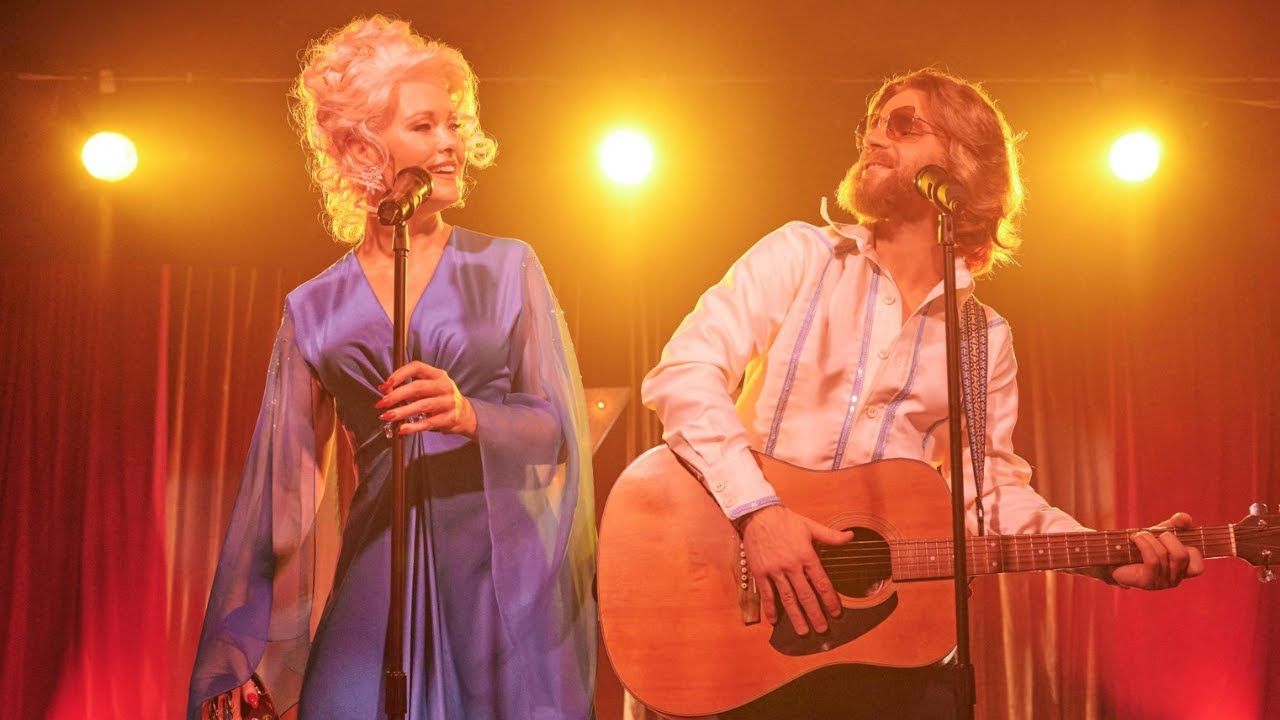 'Seriously Red' Review

LightsCameraJackson Critic "Seriously Red" is the latest Dolly Parton movie that doesn't star Dolly Parton. And, like 2017's "Dumplin'", it's also not a biopic on the iconic singer. Instead, this is a story of a diehard Australian Dolly fan, who's inspired to take her fandom to the next level.
Aussie writer/actress Krew Boylan stars as Raylene (a.k.a. Red). She hates her life as a realtor and that she's still living at home (albeit in the garage) with her mother. Red's love of Dolly songs — and the inspiration they provide — is what gets her through the day. A chance encounter leads her into the world of celebrity impersonators, where she meets a Kenny Rogers impersonator (named Kenny, who insists of "being" Rogers 24/7). Quickly, the pair become a hot couple (on and off stage). But will this life provide Raylene with what she's really looking for?
"Seriously Red" is the kooky, comedy version of my favorite movie of 2019, "Wild Rose". Both films are about redheads who love country music and have dreams of stardom, while also desperately seeking the approval of the people around them (especially their moms).
There are a number of funny, offbeat, moments amidst a quirky, let-loose, wacky vibe. The themes are universal: being loyal to those closest to you, staying true to yourself, and not becoming a copy of someone else (or even a copy of a copy).
But Boylan and director Gracie Otto do a nice job of preventing "Seriously Red" from feeling mainstream. The script gambles with unconventional, borderline off-the-wall turns. Not all of them work, but Boylan's sincere approach to the material and performance elevate the entire viewing experience.
In his best role in years, Bobby Cannavale is hilarious as the king of Australia's celebrity impersonator empire. Wife Rose Byrne chips in as a faux Elvis Presley (with a much different take than Austin Butler's). Byrne is also one of the film's producers.
This is a light, enjoyable film about dreams, ambition, and the true meaning of success. After working your '9 to 5' you should seriously consider "Seriously Red".