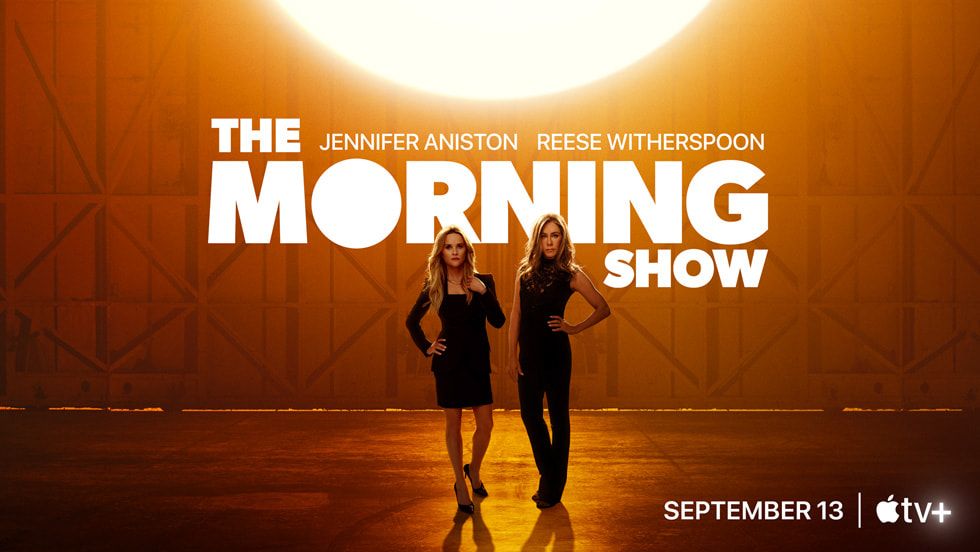 'The Morning Show' Season 3 Review

LightsCameraJackson Critic I watched the first three episodes of "The Morning Show" shortly before they debuted in November 2019. I then caught-up with the rest of Season 1 during the early days of the COVID Pandemic in Spring 2020. AppleTV+'s flagship series, an over-the-top, at times outlandish drama about the workings of a fictional morning television program, became a guilty pleasure.
Stars and executive producers Jennifer Aniston and Reese Witherspoon signed a two-season deal. When the second season finally arrived in September 2021, the show continued to be outrageous, off the rails and entertaining in a sorta messy way. I thought "The Morning Show" might've concluded with Season 2, but Apple, Aniston and Witherspoon agreed to go forward with Season 3, which is now here two years after Season 2… and also takes place two years after Season 2.
It's March 2022. There have been some changes at UBA, and more may be on the way, with tech titan Paul Marks (played by Jon Hamm, who joins the series in a sizable role) interested in possibly buying UBA. The majority of the third season is about this potential deal. And a lot of the focus is on Cory Ellison, the breakout character of Season 1, dynamically played by Billy Crudup to a Best Supporting Actor in a Drama Series Emmy win. Crudup still delivers the best, sharpest dialogue in the juiciest, most captivating role.
There's still plenty about Alex Levy (Aniston) and Bradley Jackson (Witherspoon) too, though not nearly as many scenes between the two. Their work (and inner turmoil) pull them in different directions. Julianna Marguiles, Mark Duplass and Holland Taylor also return, each with showcase moments. Greta Lee is back as Stella Bak, and she may have the second biggest amount of screen time this season, only behind Crudup. Nicole Beharie (fantastic in little-seen "Breaking") joins "The Morning Show" on-air team as a former athlete turned broadcaster.
Apple is debuting the first two episodes now, followed by one episode every Wednesday through November 8th. Critics are allowed to give general reviews of the season (that's what this is), with specific episode recaps being held until each episode drops. Here's what I can say about "The Morning Show" Season 3:
The first episode is silly and kinda wacky, going into the playbook of ripping storylines directly out of recent-ish headlines. Episode Two is more inside baseball/buisness-y, but leaves you with a bit of a "Meh" aftertaste. However, if you've been with "The Morning Show" from the beginning, you'll definitely want to see how this all plays out.
From here, we get some truly bananas moments (a scene at a restaurant goes a little too far). Per "The Morning Show" tradition, there's a flashback episode, which provides context for the most gripping plot line of the season, involving Bradley and someone close to her. Soap opera/romance subplots offer little impact. An appearance by a main character's mother plays-out in ridiculous fashion.
The ninth episode is the best of the entire season. Nearly every scene involves conflict. It's the kind of episode that elevates "The Morning Show" above being campy and unrealistic, if only for 47 minutes.
In April, Apple announced an early Season 4 renewal of "The Morning Show". Based on what happens during the Season 3 finale, I'm sure the cast and crew were surprised. What we get feels like a series finale. Elements come full circle and there are powerful moments from Crudup and Duplass. This may end-up being the series finale if Apple decides to reverse its decision based on the lasting effects of the ongoing actors' and writers' strikes. And maybe, after 30 episodes of heightened Morning TV melodrama, that would be alright.