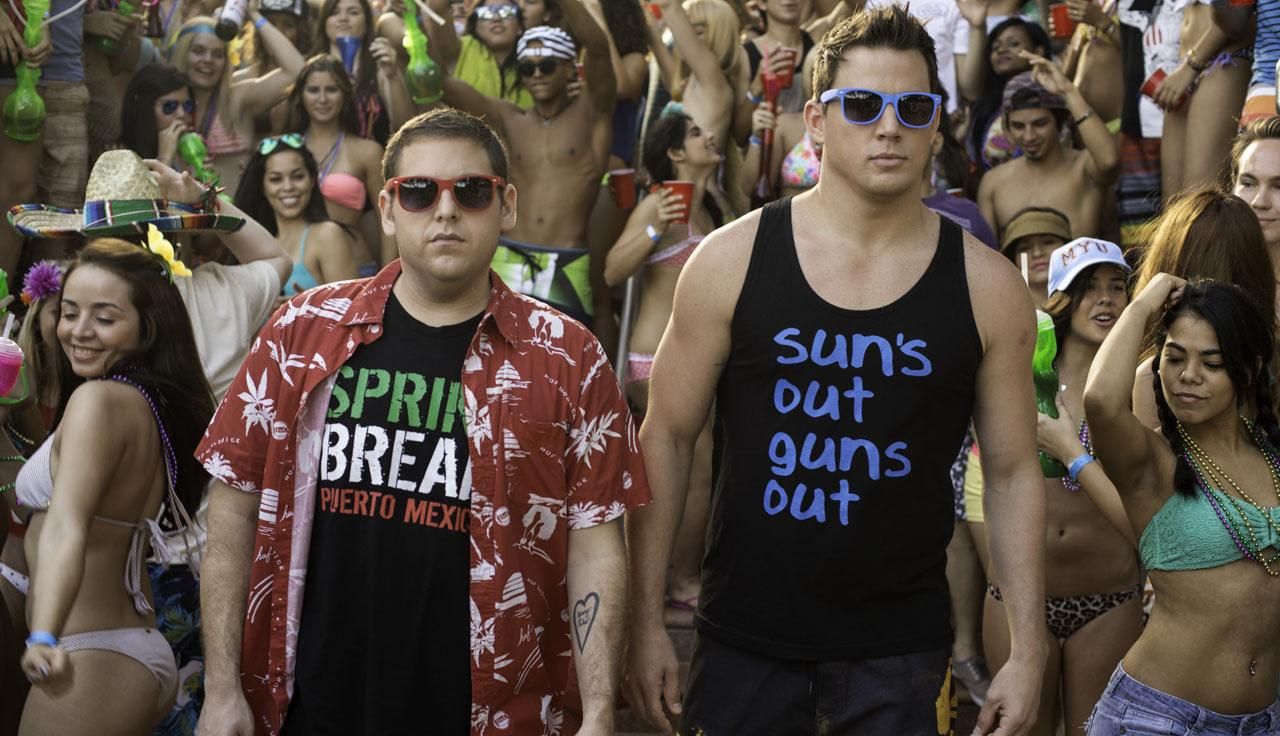 22 Jump Street
JamesArthurArmstrong 22 Jump Street leads off where we ended the last film and Schmidt (Jonah Hill) and Jenko (Channing Tatum) are going to college. In certain ways, it's kind of like the Seven Year Itch of police buddy comedies.
After making their way through high school twice, big changes are in store for officers Schmidt and Jenko when they go deep undercover at a local college. But when Jenko meets a kindred spirit on the football team, and Schmidt infiltrates the bohemian art major scene, they begin to question their partnership. Now they don't have to just crack the case— they have to figure out if they can have a mature relationship. These two overgrown adolescents grow from freshmen into real men, and college becomes the best thing that ever happened to them.
22 Jump Street flips Schmidt and Jenko's characters around in this second movie. In the first film, Schmidt was the popular one within the school environment and didn't have to face rejection he felt as the person he used to be. Schmidt found affirmation, whilst Jenko learned what it's like to be an outcast. This time around, 22 Jump Street turns their relationship, and does this with aplomb.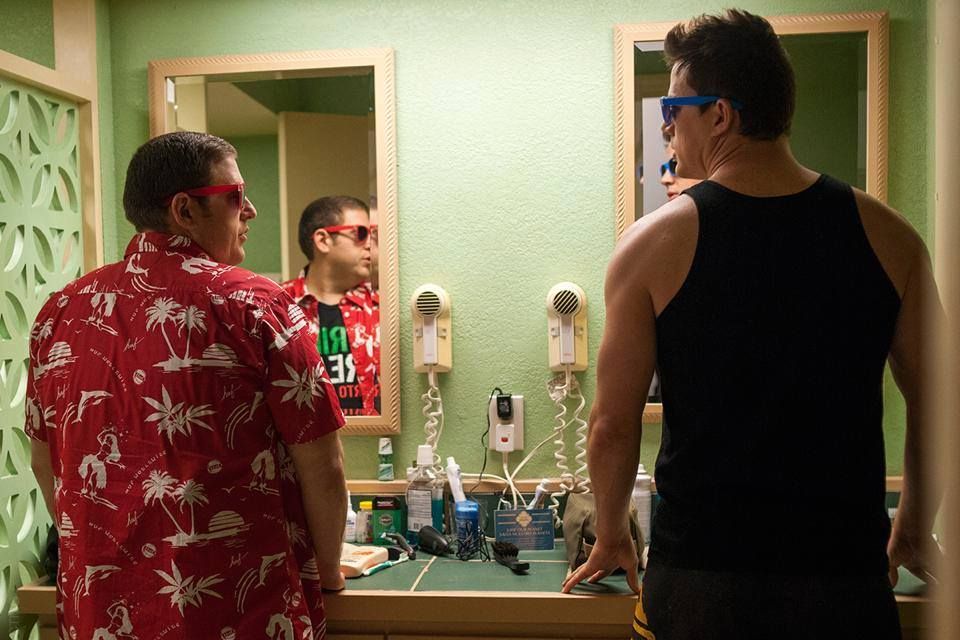 Jenko embraces his new role as the popular kid
Jenko embraces his new role as the popular kid in college, seeing an opportunity to return to his days as a jock. Schmidt initially fears he's reliving his old high school days all over again, but when he builds friendships with people who like him for him, Schmidt embraces this new dynamic and his lack of popularity isn't an issue no more. The only problem he encounters is his lack of acceptance in the athletics aspect of college life— which isn't to big of a deal as he never liked it in the first place.
This character development from the first film was a natural transition for 22 Jump Street to delve into. It's hardly a fresh approach but it's a sensible— and only viable— option for which to move this forward and away from being a complete remake of the first movie.
It doesn't probe into new depths of comedy, it merely plateau's out. We are treated to the same style of teenage humour, which was to be expected. You can't expect to go into this movie demanding new inventive humour, otherwise you'll walk away disappointed.
The narrative works within this blueprint. It's environment certainly lends it's hand to the type of physical humour on display. The most satisfying aspect of 22 Jump Street is it's stronger character traits and greatly understood workings of friendships and social conventions. These elements help shape the movie and deliver it's jokes on the same degree as the first movie.


If you enjoyed or would go as far as saying you loved the first movie, you're probably going to like this one. It doesn't boast the same satisfaction as 21 Jump Street, but for a narrative that is always going to be predictable, you'll enjoy it's character dynamics whilst maintaing the same strands of amusement.