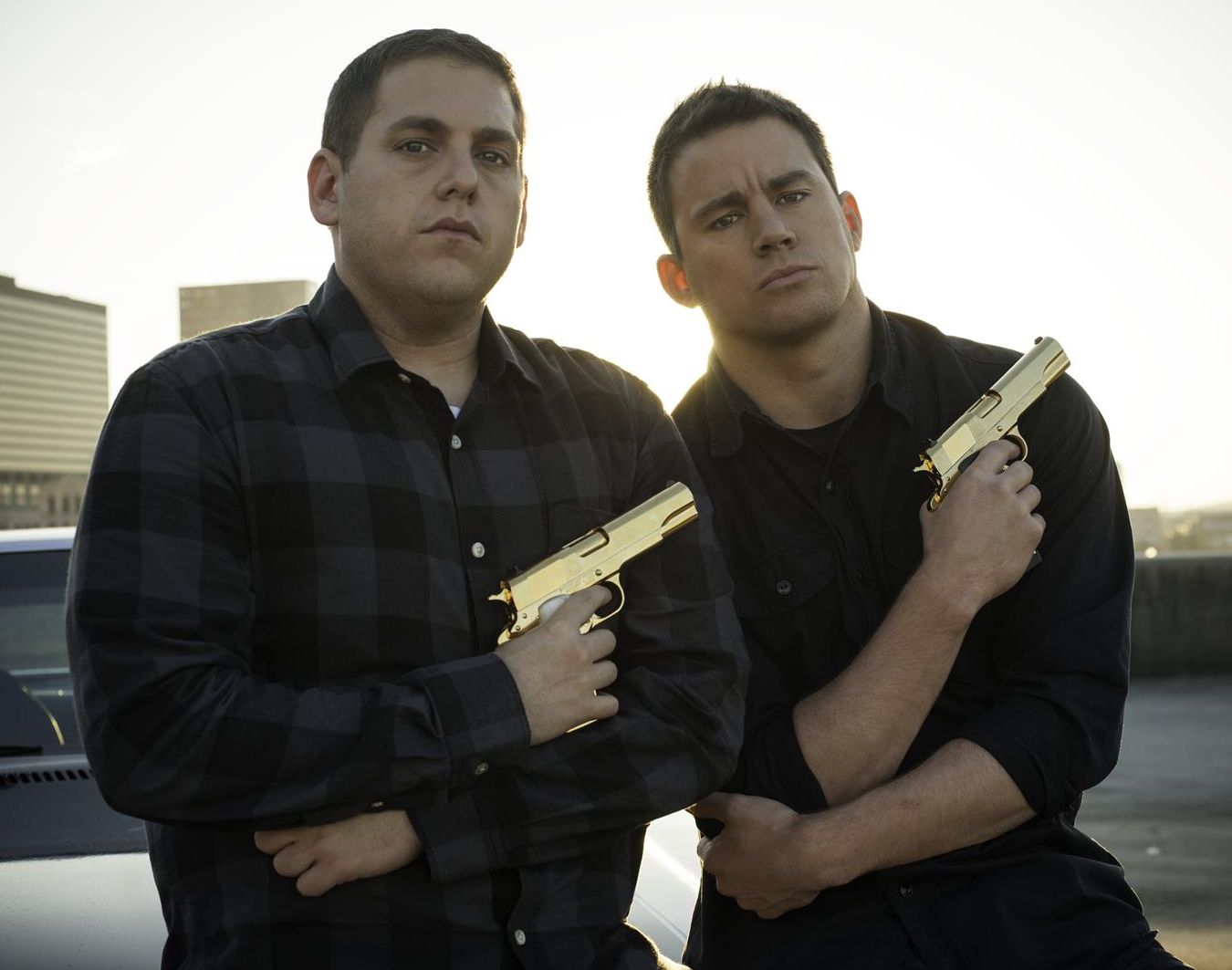 '23 Jump Street' Will Make All Those Ridiculous Sequels Canon
JamesArthurArmstrong One of the best jokes in 22 Jump Street was saved for the final credit sequence which featured a ton of hilourious takes on potential sequels. But now, directors Phil Lord and Chris Miller, are claiming that all 22 of these proposed sequels are canon.
It's obvious they won't make all of those sequels, because quite frankly, it's near impossible to achieve. However, the duo claim to have found an interesting way to incorporate all of them, within the main story of 23 Jump Street. Topless Robot caught up with the guys at WonderCon, where they were promoting The Last Man on Earth, they said, "We've found a way that we love that makes those imagined sequels canonical and yet does something that we haven't told you about yet. The sequels are canon."
As of now, Lord and Miller have both been confirmed to produce the third Jump Street movie, but have not been confirmed as directors — although we expect that to be announced soon. Jonah Hill and Channing Tatum are expected to reprise their roles as Jenko and Schmidt, with Rodney Rothman is writing the screenplay. And, regarding this, Lord and Miller said, "Rothman had a really outrageous idea for what to do, and how we could take our scorched-earth sequel policy from the end of 22 Jump Street and do something that hadn't been explored in those 22 sequels and simultaneously tell the next chapter in the story."
What they have planned is anyone's guess, but a potential crossover could work, and giving Lord and Miller's recent run of form, the third Jump Street movie will be eagerly anticipated.