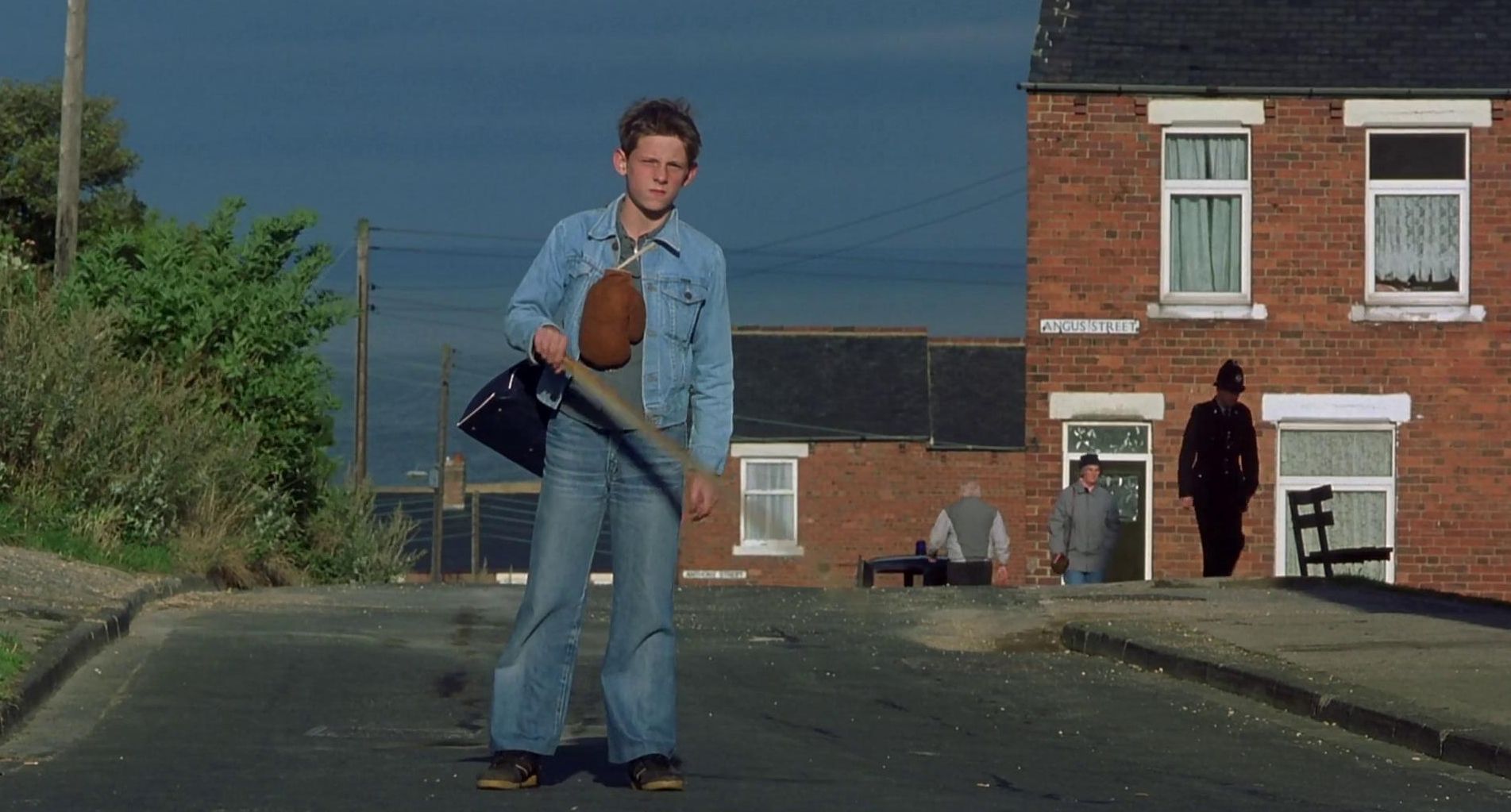 Billy Elliot
DelaliBessa Critic I've never been one for sentiment, but Billy Elliot still gets me truly welled up each time I see it. Director Stephen Daldry uses the coal mining town of amidst the British miners' strike of 1984 as the staging ground for this story filled with charm, boldness and most of all heart. Billy Elliot tells the simple story of a young boy who discovers in he has a talent for dance. The problem is, it is ballet he developed an interest in, something viewed as an art form for "puffs" or girls in this society and Daldry, here also addresses some issues about sexuality and identity in a cleared and subtle manner.
Billy (Jamie Bell) attends 50 pence boxing lessons, which do not appear to be working because he is rubbish at the sport. On the other side of the gym, ballet lessons organised by Mrs Wilkinson (Julie Walters) catch young Billy's eye and before long Billy switches boxing gloves for ballet slippers. He has to keep his ballet interest secret, because his father and probably the community equate male dancers negatively with homosexuality. And at times we feel Billy himself questioned his own sexuality till probably a curious moment during a pillow fight with his friend, Debbie, reassures him that is new found hobby and his sexuality are not mutually exclusive. Still on the item of sexuality, Billy's friend, Michael, is gay and a cross-dresser who also thinks Billy might also be gay, and is indeed attracted to him due to his newfound pass time. Inevitably, Billy's dad finds out about his sons new hobby and forbids his son continue dancing any longer, but Billy's passion for ballet has been building up and he persists and gets better. Mrs Wilkinson recognises his potential and tries to get him to audition for a Royal ballet school.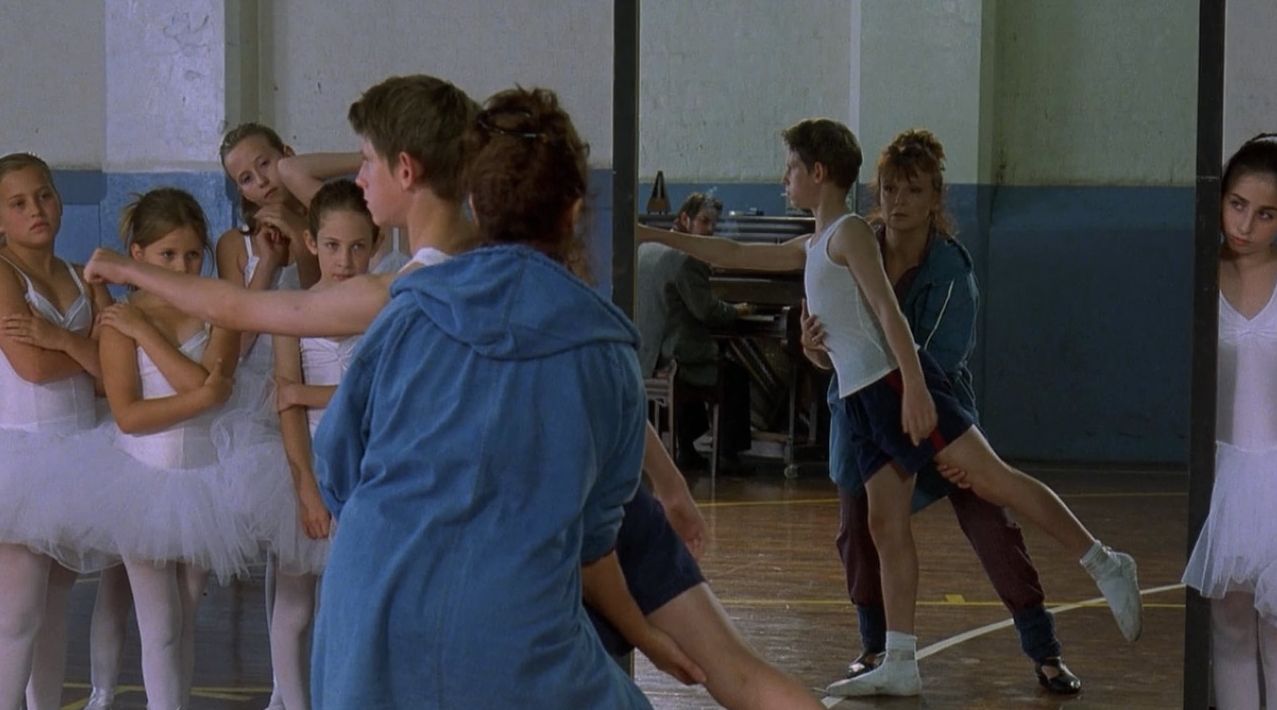 Billy's dad, Jackie (Gary Lewis) and brother (Jamie Draven) are staunch supporter of the union strike and his brother and some other strikers get quite hostile with strike-breakers in the community, hurling insults and more as they make their way across the picket line. There are numerous political ramifications connected to the whole coal miners' strike that I will not pretend to understand, but whatever it meant, it wasn't more important that Billy's dream as far as Jackie Elliot is concerned and things are really put in perspective for him. Billy's dad sees him dance for the first time and is ostensibly blown away by his son's talent and potential, so much so that he becomes a strike-breaker to pay for the audition. You really have to understand the union miners of that time to really appreciate the difficult step he takes, breaking the strike to support his son. His elder son is seemingly heartbroken by seeing his father head on across the picket line to the mines, with other strike-breakers in an overly and brazenly sentimentalised moment in this dire political backdrop that really hits home.
Daldry received top plaudits for his direction and he really approaches this gushed and emotive film with some resolute assurance without over-sentimentalising affairs, picking his spots seamlessly. He keeps his performers grounded, save for a few piercing moments with Julie Walters as the spirited and forceful ballet teacher who he shoots beautifully in one scene capturing her almost regal and classy silhouette as she sucks on a smoke when Billy reports for his first private lesson. Jamie Bell himself holds this film together in an engaging performance of sincerity and innocence, that has the audience do nothing but admire and root for him in this tense atmosphere. One of the more impressive feats from Daldry are the surreal qualities he infuses into this film and he sometimes uses Billy and his dancing as a conduit for this. My favourite scene in this film sees Billy, coming of a bitter row between Mrs Wilkinson and his brother, dance in pure frustration with boundless energy as The Jam's "A Town Called Malice" plays in the back. A lot of emotion is shown through dance here, whether it is the aforementioned frustration or hope or simple bliss and Daldry employs. This coupled with his soundtrack populated with mod era rock records to great avail.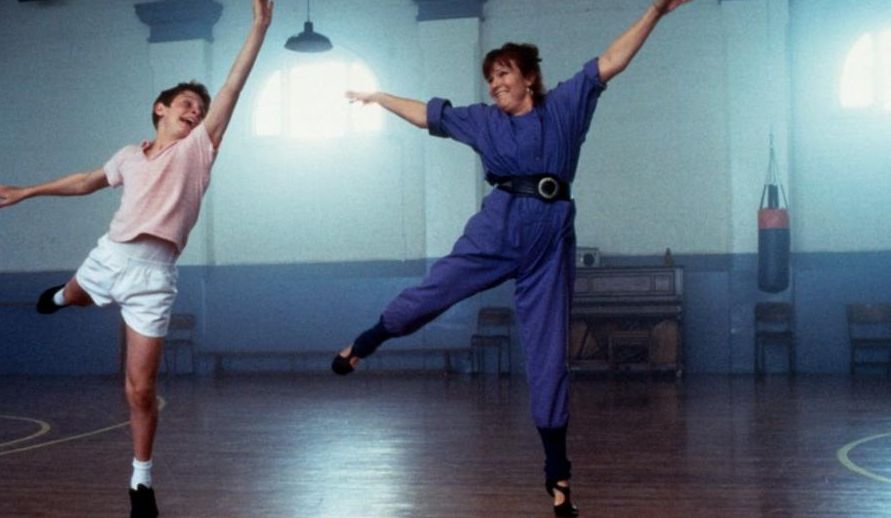 Billy Elliot is at times emotionally intense but also almost spiritually soothing in a humanist way that will draw laughs and tears. Daldry knows how to tell a story that endears us to all the characters without pandering to audiences heartstrings as all the characters are believable in their state of hurt and loss. We are left fulfilled with the happy ending we all desire, and the young man sure to reside in our hearts for a while.