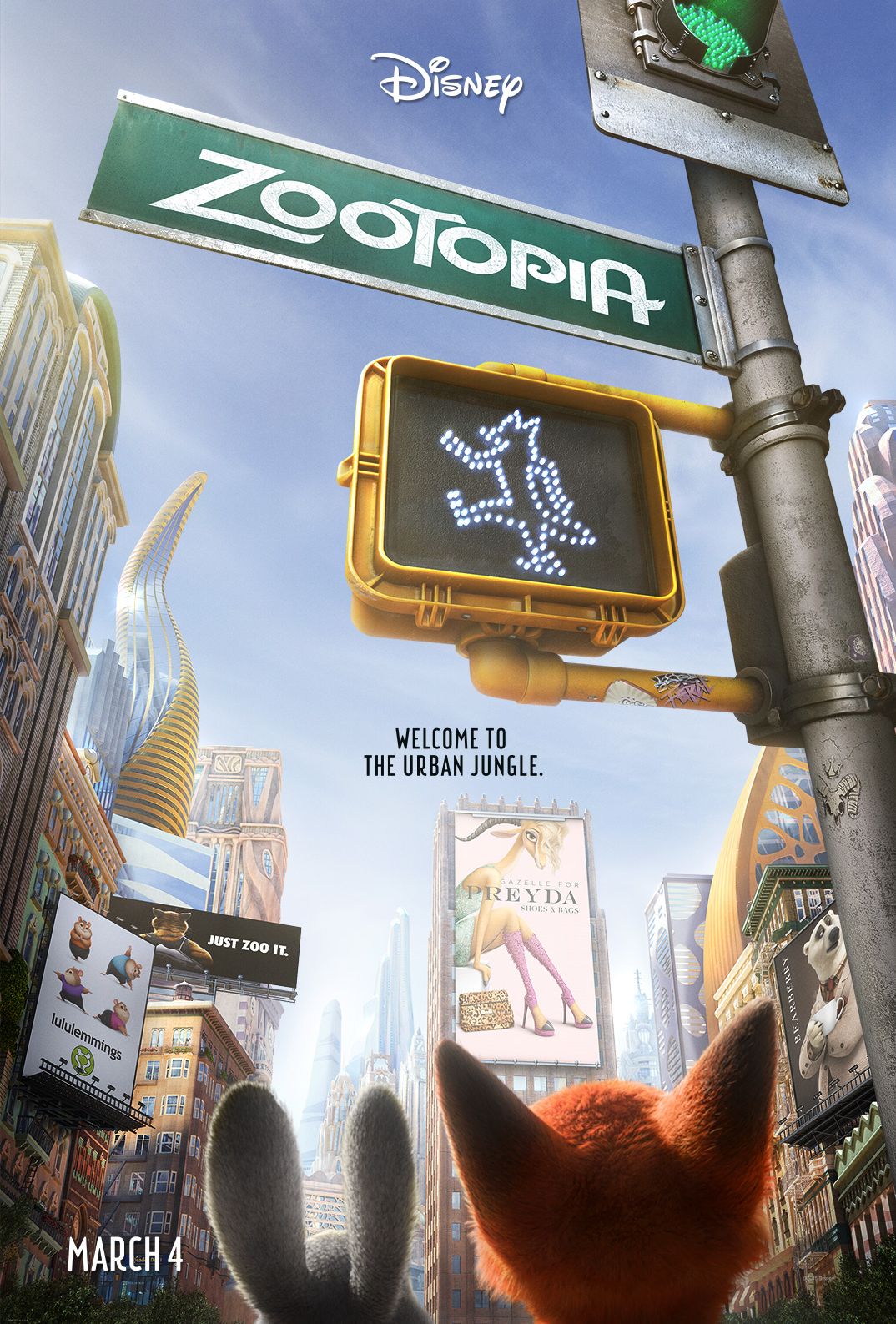 Disney's Zootopia Review: Fantastic Film With An Epic Story
ZachPerilstein Disney Reporter
Cultjer's Disney Reporter Zach Perilstein gives his non-spoiler review of Zootopia!
I've got to say, I was blown away when I finally got to watch Zootopia. I had small expectations for the films as I said "It wouldn't be able to live up to Big Hero 6, Frozen, and Inside Out." I was wrong... So wrong. Zootopia was a phenomenal film. The story of the film is spectacular and it adds a great message.
Characters like Bogo, Nick Wilde, Judy Hopps, and Officer Clawhauser gave Zootopia lovable and interesting characters.
Jason Bateman made Nick Wilde a fantastic, snarky character which perfectly meshed with Ginnifer Goodwin's Judy Hopps. Clawhauser brought the comedy and Bogo was a stern animal which made him fun.
The story of the films follow this quote of Walt Disney
"All our dreams can come true if we have the courage to pursue them!" - Walt Disney
Judy Hopps embodied that quote throughout the movie. Zootopia's storyline was clear from the opening scene. The film moved at a good pace, and it wasn't super long which I enjoyed. Some films go overboard with time… I could name some examples I saw just recently. As this is a non-spoiler review, I encourage you (the reader), to go see Zootopia.
Zootopia has a message that the society we live in lacks. Stop stereotyping and judging a book by its cover, an animal by its species, or a person by the color of their skin. That was the message Zootopia tried to convey and it was presented in a simpler and a more whimsical way. If you think Disney films are stupid and that there just about princesses, think again… Zootopia will blow you away!
Zootopia gets a "10" in every category because I couldn't even give one category a "9" due to how fantastic each element of the film was. The film is timeless, it was an instant classic.
Well… Will Zootopia appear in Disney Parks???
As a massive Disney Park fans and for all the Theme Park fans reading this. I will give you my thoughts on if Zootopia should be in Disney Parks and where!
Well with Zootopia beating out Frozen for "Best Disney Animation Opening Weekend" and it going over $480 Million at the box office worldwide. With the massive success and the growing popularity it would seem natural to add Zootopia into the Disney Park mix.
Zootopia is a very immersive world with that being said fans expectations would be thunderous. I don't see any of the American parks getting a full world of Zootopia. The franchise is marketable and would be cool to get a dark ride (a fun ride but not as intense as roller coaster) and my suggestion would be either a ride at Disney's Animal Kingdom or Disney's Hollywood Studios!
I recommend Zootopia to everyone. It's a film for all ages and it is cutting-edge animation.
"Welcome to Zootopia where anyone can be anything!"
Follow@TripleZ_87