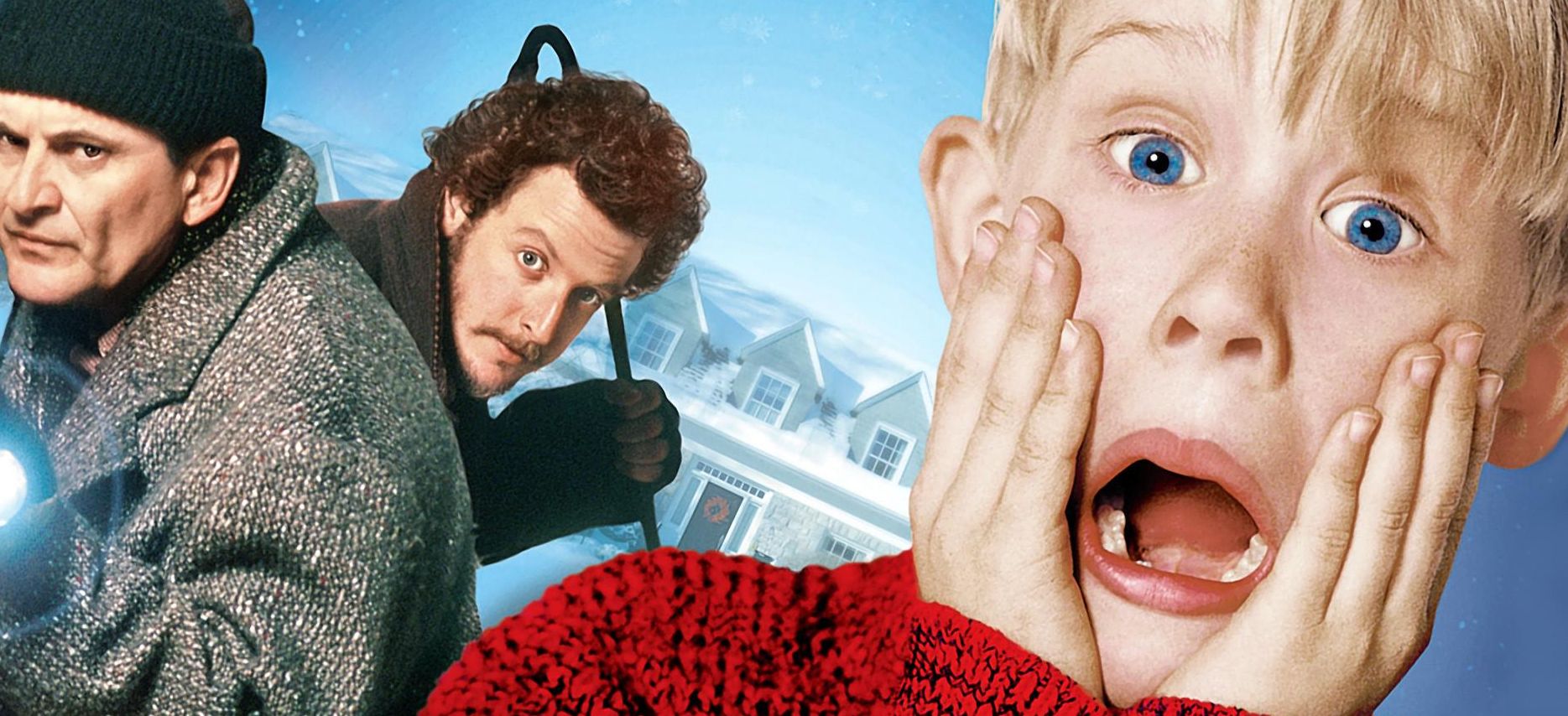 Festive Favourites - A look back at Home Alone
themeltingfaces Home Alone is a Christmas classic that still stands as one of the best annual offerings to date. It's a film that's success lies in the collaboration between writer John Hughes, director Chris Columbus, composer John Williams and a cast that ranges from childhood superstar Macauley Culkin to Joe 'Do I amuse you' Pesci.
The story itself (for those few who don't already know) introduces us to the McCallister family as they prepare for a trip to Paris over the festive season. Kevin, played by Culkin, is the youngest child who wants to be treated like an adult; surrounded by older teenage siblings and adults who he feels treat him unfairly, he's low down in the families pecking order and acts out after his personal plain cheese pizza is eaten by his big brother, Buzz.
Sent to the third floor to spend the night on the eve before their flight, Kevin wishes that he'll never see his family again and through some kind of magical intervention his wish comes true the following day when the family sleeps late and forgets him during the mad dash to the airport. Believing his wish to have been fulfilled, initial childhood excitement turns to fear as he must face a pair of bumbling burglars who want to invade his mansion of a home.
Last week, I took a look at another John Hughes comedy, Planes, Trains & Automobiles, where I talked about how he was a genius at writing comedy with heart. The same applies with Home Alone and one of the reasons it remains a Christmas favourite for many people is how it deals with the importance of family. Hughes and Columbus brilliantly bring the chaos of a big family get-together to the screen and the frustrations it can bring with it, creating a sharp group dynamic that everybody should be able to relate to in some shape or form.
It tells a story about that indestructible family bond that can never be broken and often leads to forgiveness even after the most terrible mistake, such as leaving your eight year old child home alone, has been made. Schmaltzy, yes; but clever too as it plays on all those emotions that at this time of the year are particularly strong.
Not only does Hughes tell a great story about family though, he also tells one about childhood innocence, the insatiable desire to be older than you are and the fears that come with adulthood. When Kevin first realises that he's 'made his family disappear', his initial response is to run around the house screaming with joy, to eat lots of ice cream and various other junk foods and watch films that are too mature for him. What starts out as fun quickly turns into terror however as the violence displayed in the film triggers a realisation that family means safety.
After a run in with the neighbourhood's supposed axe-murderer and the arrival of the two burglar's who have their eyes set firmly on his home, Kevin realises that that being grown up isn't everything he had expected and the film becomes a story about facing your fears.
John Williams' score is a signifier of these themes that run throughout, it being both magical but ominous at the same. Whilst not quite as famous as his other compositions, the music in a Home Alone is still remarkable and memorisable, filled with melodies that will stick in your head for quite some time afterwards.
Through all the hyper-analyses though, Home Alone is a great deal of fun, with witty childhood observations of adult life and a final act consisting of cartoon type violence as Kevin leads the Wet Bandits through his fun house of pain. The fun is apparent on the faces of all those involved too, especially Joe Pesci, who seems to enjoy playing silly as one half of the inept burgling team.
With the sheer amount of talent that is involved in Home Alone, it's no surprise that it works as well as it does. It's a comedy with actual laughs and as mentioned before, a warm beating heat at its core that more than makes up for the let's face it, horrific concept of a young child being forgotten about over Christmas.
An annual tradition, some films can lose their appeal after a few viewings but this isn't true here. If anything, Home Alone gets even better with age as we as an audience make that transition to adulthood. Perfectly written, directed, scored and performed, it rightly deserves it's modern classic status and will undoubtedly be passed down for generations to come.