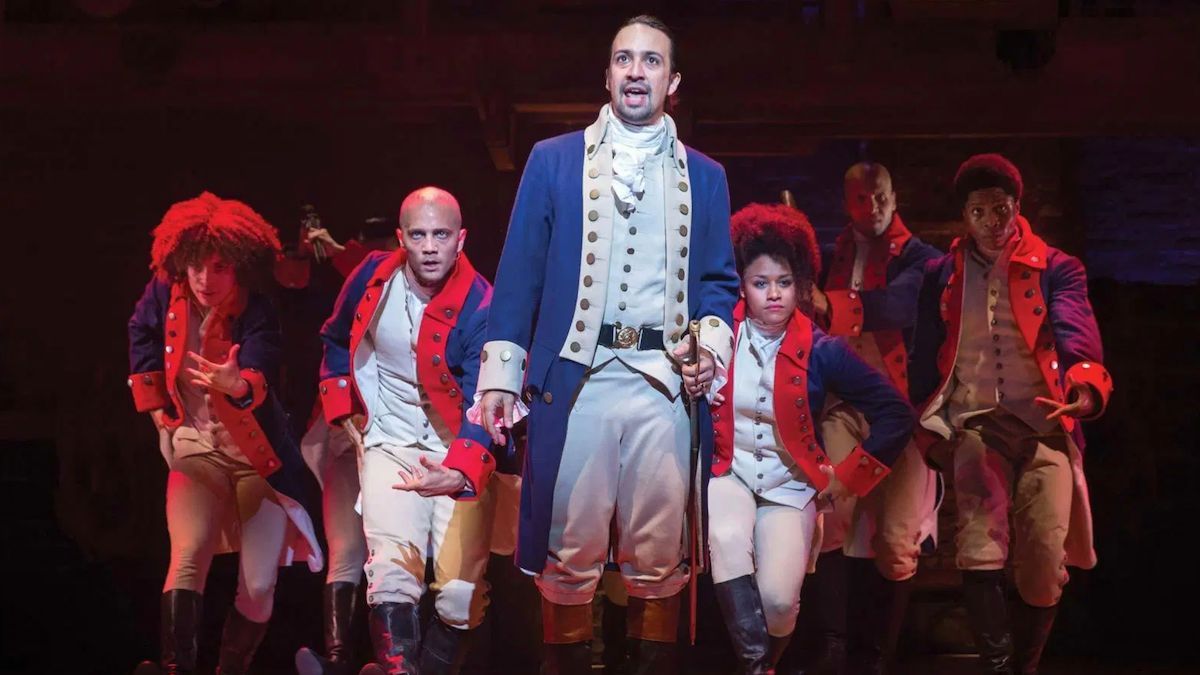 'Hamilton' Review
LightsCameraJackson Critic "Hamilton". The word and the show have defined Broadway for the past five years. But with the lights of the Great White Way dimmed for at least the rest of 2020, Disney and Lin-Manuel Miranda are bringing the stage phenomenon to homes across the nation.
Two complete live performances of "Hamilton", with the original cast, were filmed over three days back in June 2016. Scenes were also shot in two other sessions, without an audience present. The footage was then edited together into a 2-hour, 40-minute movie presentation. This includes a special 2-minute introduction and a 60-second intermission.
I never saw "Hamilton" in NYC or on tour. This film is my first experience with the songs, the story and the performances. Obviously, I've caught bits and pieces of the show over the past half-decade (it was tough to miss). As actors began appearing at the start of the movie, I found myself thinking, "Oh yeah, THIS is how ______ got his/her big break."
Miranda's talent for writing clever, connective lyrics and delivering them in catchy songs in rapid-fire succession is undeniable. However, this technique does make the opening act of "Hamilton" a little overwhelming. Your ears have to be on their toes from the first note.
The life of patriot and U.S. Secretary of Treasury Alexander Hamilton is filled with intrigue and drama. We learn so much more about Hamilton than we did in high school history class. This includes his complicated relationship with ultimate rival Aaron Burr (played by Tony winner Leslie Odom, Jr.).
"Hamilton" is structured around historical events: the Revolutionary War, the ensuing founding of our country and the developmental stages of our system of government. But it's also about relationships. For me, the supporting themes of family, fatherhood, romance, betrayal and legacy outweigh the politics.  Second act songs about retirement and "dealing with the unimaginable" provide an unexpected emotional punch. Energetic rap battles and Jonathan Groff's King George III solos are lighter and more forgettable.
From a technical perspective, "Hamilton" is crisp and clean. Editing and sound work are smooth. Director Thomas Kail relies heavily on wide shots to give viewers a full stage perspective. There are only a handful of true close-ups where we see the actors' mics, sweat and spit.
The fate of the "Hamilton" stage version, if/when it returns to Manhattan's Richard Rogers Theatre, is unknown. One thing's for certain: after seeing this "Hamilfilm", there's no reason for Miranda & co. to make a big-budget, sets and locations movie. This is the only screen version we're ever gonna need of one of the most revolutionary musicals of the past 100 years.