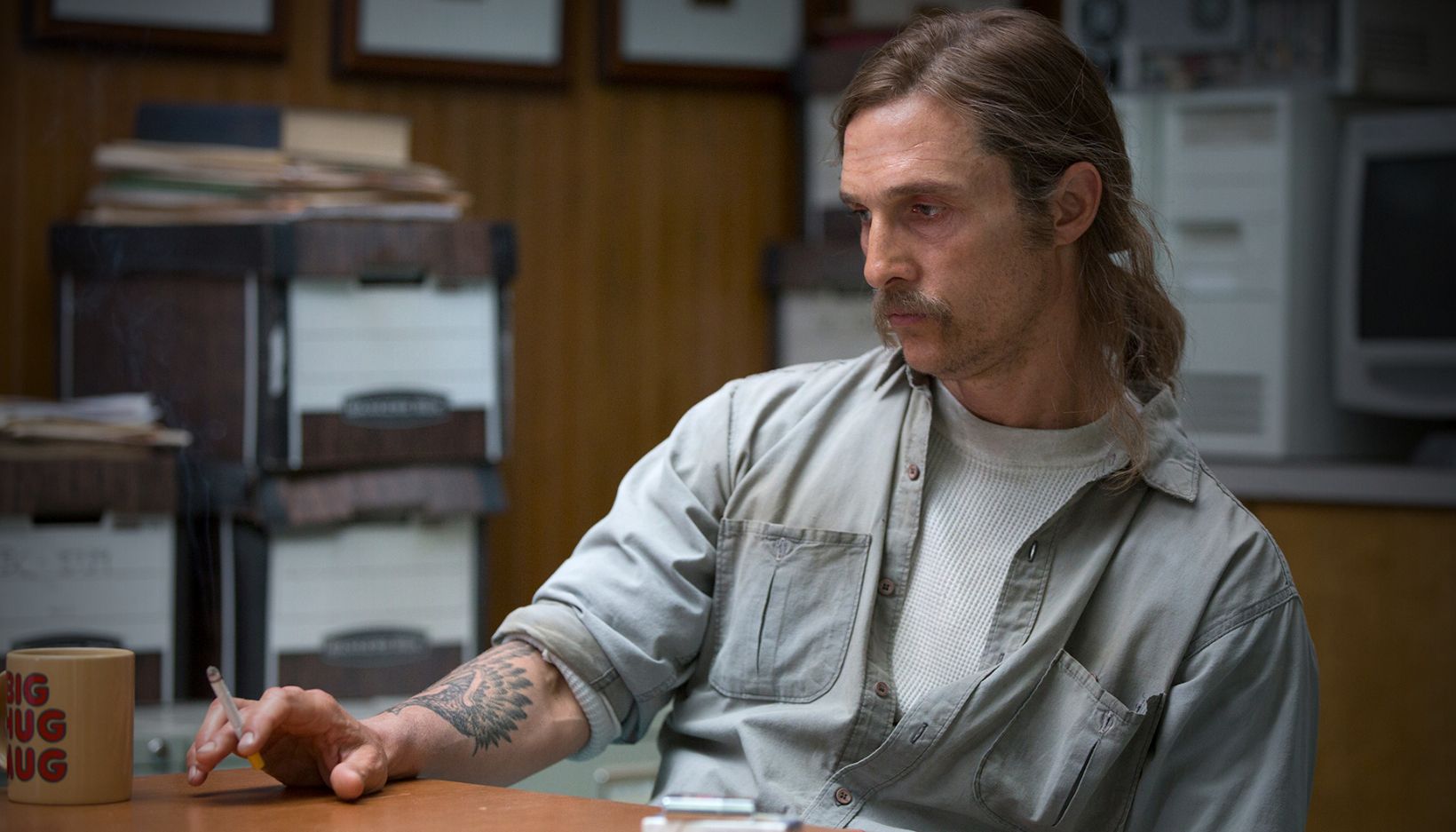 Is Matthew McConaughey open to more True Detective?
JamesArthurArmstrong Matthew McConaughey has hinted that he may well be interested in making more True Detective in the near future, thanks in large to the shows incredibly positive reactions from critics and fans.
What originally attracted McConaughey to the show was it was a 'one and done' kind of series. That theme is certainly ringing true with writer/creator Nic Pizzolatto. A few weeks back it was announced that season two will feature three new leads and be set in California. But now McConaughey is more 'open' to the idea of returning to the show down the line.


McConaughey recently spoke with Deadline and opened the lid on a few things. First off, he talked about what attracted him to the project;

"The director, Cary Fukunaga, well I was a big fan of Sin Nombre. The fact that it was going to be those two, Nic Pizzolatto and Cary, through all eight episodes? I would have been more scared if I was going to do something on TV with different directors and writers coming in. One director, one show runner for a finite series made it feel like I was making a 450-page movie. As for TV, you don't feel you are walking the plank anymore. The quality of drama on the small screen often surpasses the quality on the big screen now. I wasn't approaching this thinking, what is my image going to be and how might it change? It was, let me find quality, and then go and do quality."


Later, he says doing one season "was always how I saw it. There was an appeal to doing something with a finite beginning, middle and end, goodbye, look forward to watching it." At the time, there was no way McConaughey would have signed a multi-year thing. "If HBO had wanted an option on me for a Season 2 or 3, I wouldn't have done it. I wouldn't have walked into something where they could say, we've got you for the next three years."

Later in the interview, McConaughey drops the biggest hint yet that maybe now, he would be interested in returning; "I liked True Detective, the whole series and the experience of making it, so much that I'd be open to doing another one now. At the time, I was looking at six months and not beyond that. I don't know of a feature film I'd sign for where I'm going to say, If this works, you've got me whenever you want me for the next three years."


What McConaughey's recent statements mean, no one knows. It probably won't affect season two in anyway, but maybe season three or even further down the line, we may get to see McConaughey as Rust Cohle once again.