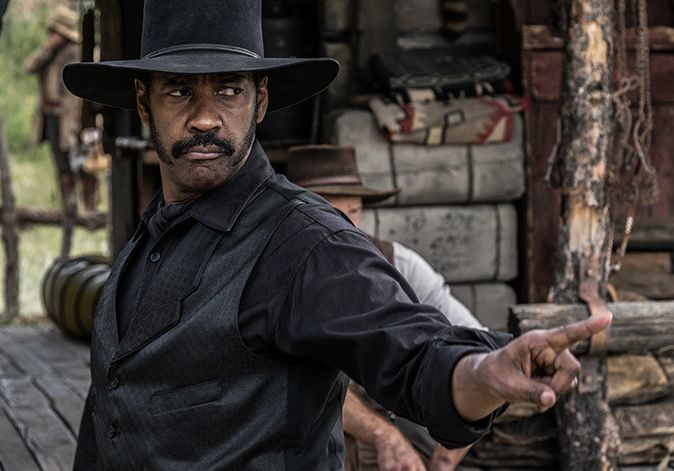 'Magnificent Seven' Will Open This Year's Toronto Film Festival; Many Oscar Favourites Selected
JamesArthurArmstrong Today, the Toronto International Film Festival (TIFF) announced its schedule for the 41st edition of the renowned festival. Antonie Fuqua's remake of 1960's classic The Magnificent Seven will open this year's festivities. Denzel Washington and Ethan Hawke head the remake and it will mark a return to the festival for the trio of Washington, Hawke and Fuqua, who all took Training Day to TIFF 15-years go.
The closing night film will come in the way of Kelly Fremon's The Edge of Seventeen, starring Hallee Steinfeld and Woody Harrellson. Other films selected for this year's fest include; Oliver Stone's Snowden, Queen of Katwe starring David Oyelowo and Oscar-winner Lupita Nyong'o; Jeff Nichols' Oscar-tipped Loving; and the much-anticipated sophomore offering from director Damien Chazelle, La La Land, starring Ryan Gosling and Emma Stone.
Other selections included; Denis Villeneuve's alien invasion thriller Arrival, Peter Berg's Deepwater Horizon, Tom Ford's Nocturnal Animals, boxing drama Bleed For This starring Miles Teller, and Rob Reiner's historical biopic LBJ. The Weinstein Company's Lion which stars Dev Patel and Rooney Mara will have its world premiere at the festival, and as expected, hotly Oscar-tipped Birth of a Nation and Manchester By The Sea will both play the festival.