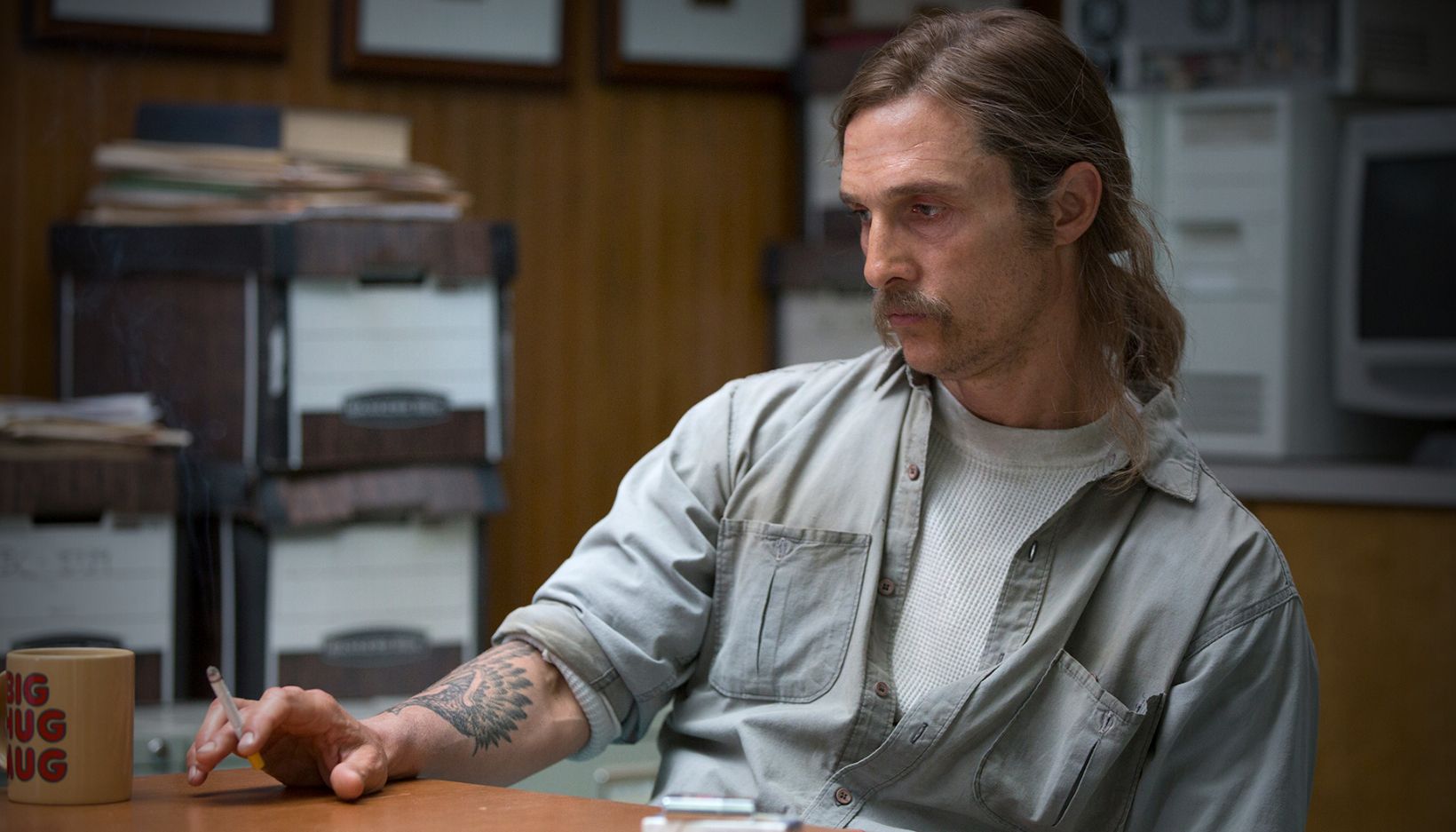 Matthew McConaughey Would Reprise His Incredible Role from 'True Detective'
HaydnSpurrell Matthew McConaughey is doing press for his role in Sing, and he had a chance to sing his praises for his True Detective role of Rustin "Rust" Cohle, who was one of two series leads in True Detective's phenomenal first season.
Speaking on The Rich Eisen Show, Eisen mentioned that he'd heard from an actor that McConaughey said he'd return to the role if he had the opportunity. "I hear that all the time now," said McConaughey.
"'You said you were going to do season 3. When is it coming?'" He went on to add that the "ball's not advanced at all. I've talked to the creator Nic Pizzolatto who's taking a little break from it. If that thing was written well and it came up again, I wouldn't hesitate for a second," he admitted. "Oh, I'm open to it for sure."
It'd be something special to see he and Woody Harrelson back on screen, but their story felt pretty final, and spanned a huge part of both of their lives. It's hard to imagine either character could be done justice with a sequel.
Source: Comicbook