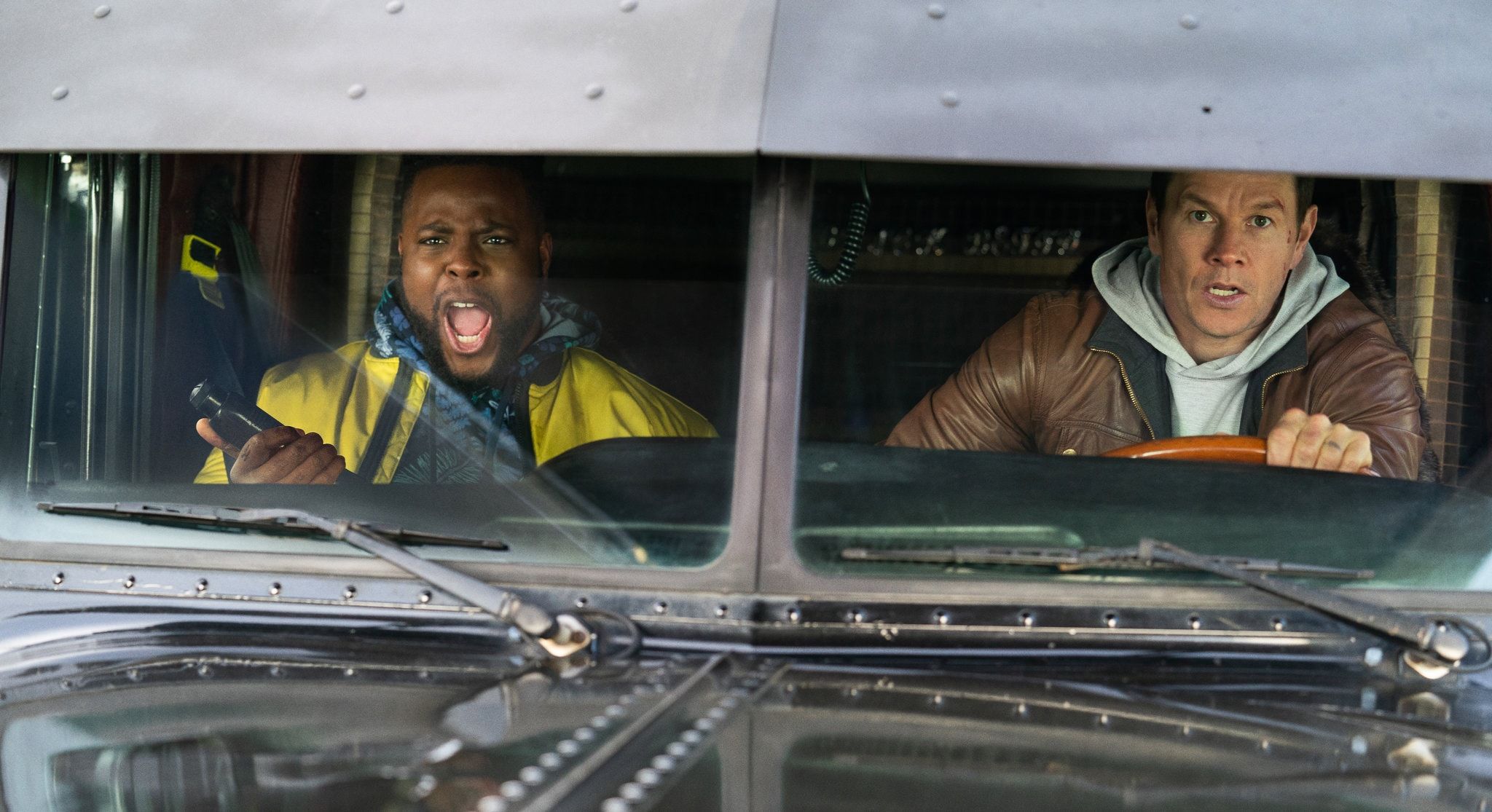 'Spenser Confidential' review
DelaliBessa Critic As the years go by, it seems Mark Wahlberg's grasp on the quasi-B movie star mantle is getting tighter and tighter. Netflix's 'Spenser Confidential' is the latest uninspiring exhibit in this argument after films like 'Mile 22', 'Contraband' and 'Broken City'.  
His partner in crime over the years, as he is here, has been director Peter Berg, who I feel has gotten more respect from me than necessary. For some reason, his name is right alongside David O'Russell in my mental pyramid of directors. But 'Spenser Confidential' may have permanently cleared the scales off my eyes and revealed him for who he increasingly appears to mostly be; the director of the ilk of 'Mile 22' and 'Battleship'.
'Spenser Confidential', a buddy action-comedy based on some IP belonging to one Robert B. Parker, feels bad on the surface. Then the experience outright shrivels up like a diseased mango when you realise how off the pace it is from the genres it aspires to and how underused its two leads, Wahlberg and Winston Duke, are.
Wahlberg, playing a soon to be former Boston cop Spenser, channels the real-life violence of his youth (minus the racism) as he batters a fellow police officer with questionable integrity. Spenser spends the next five years in prison and comes out with plans to leave Boston and become a truck driver in Arizona. But the cop he attacked years ago is found murdered and Spenser is briefly a suspect.
The main thing we learn about Spenser is that he can't keep his nose out of other people's business, even after being cleared, he takes an interest in the case because a supposedly good cop is implicated in the mess. His heart of gold sparks a slew of tired tropes as he brawls and sleuths his way to the corruption at the heart of the police force. At the end of the tunnel will be a clumsy mishmash of real estate shenanigans, the drug trade and rising property prices.
At Spenser's side is an aspiring MMA fighter, Hawk (Duke), and they initially offer the promise of a hilariously fraught relationship; with Spenser being the older out of touch vet and Duke seemingly cut from the millennial cloth with his wireless headphones and a constant stream of pings from ios notifications. But they get on pretty easily and with that goes the only other possible reason this film should have existed.
Duke is the one most disappointed by the script. He's lifeless and passive a sidekick we'll encounter this year. And you would think the MMA fighter would be the one in most of the fight scenes in this film but think again. We get to see Marky Mark beat down again and again and again. Not that the director displays any form of competency in filming the action with his tedious staging and pedestrian direction.
On the supporting side of things, we have Alan Arkin as Spenser's mentor, a very feisty turn from Iliza Shlesinger as Spenser's ex and Bokeem Woodbine as Spenser's former partner who runs along the most predictable trajectory in the story.
I sniff at Berg but he has made films with proper bite and narrative coherence over the years, 'Deep Water Horizon', 'Lone Survivor' and even the understated Hancock.  But coupled with the Oscar-winning scribe from 'L.A. Confidential' and 'Mystic River', I expected much more from this film. It wants for style, wit and energy but just finishes off as one of Wahlberg's most tepid B-movie forrays.