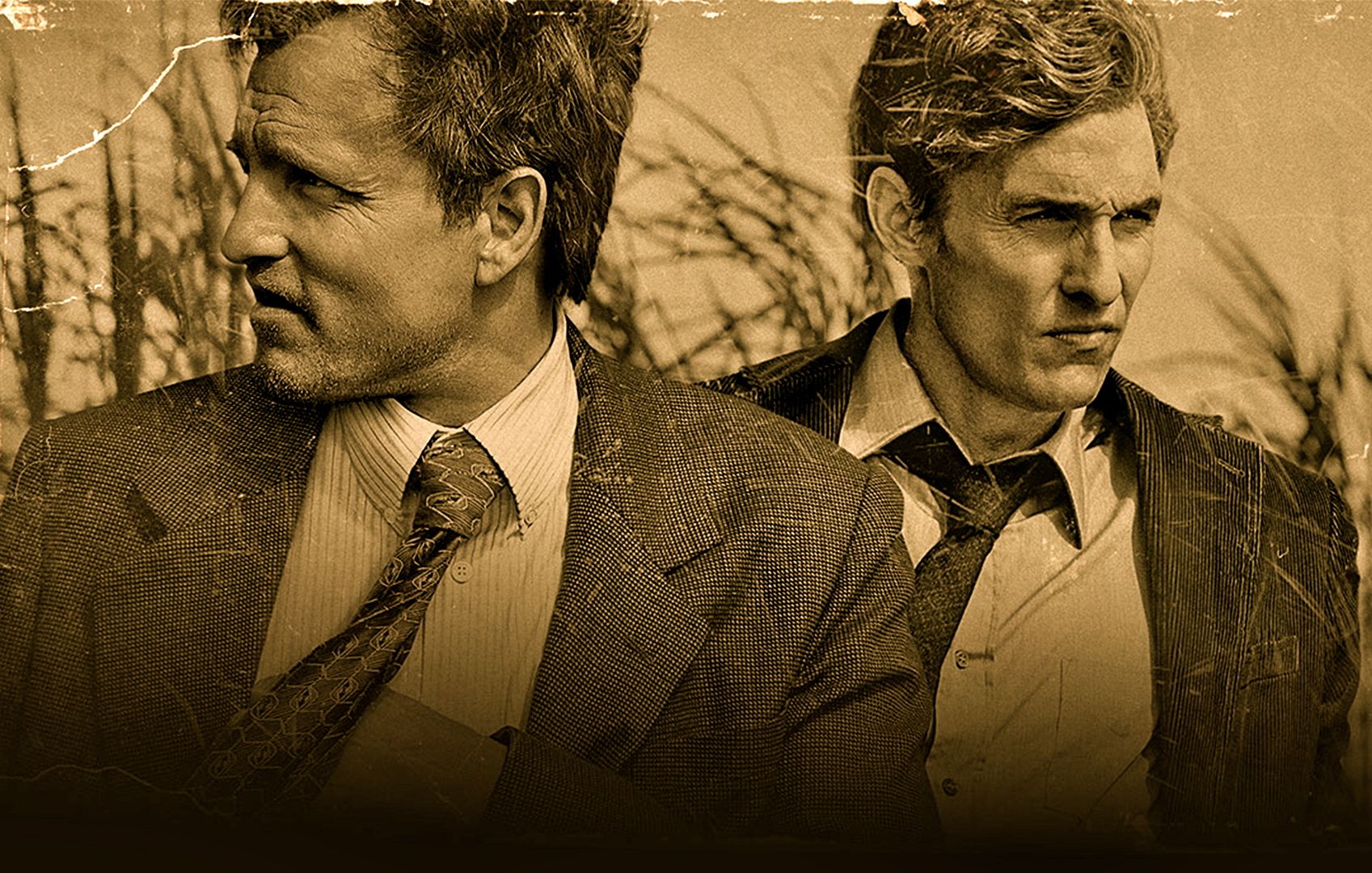 The Resolution of True Detective
JamesArthurArmstrong With the first season of True Detective culminating— did it give us the resolution we'd hoped for or did it let us down with it's happy Cohle-Hart bromance ending?
A key factor to the success of True Detective is down to the on-screen pairing of Matthew McConaughey (Cohle) and Woody Harrelson (Hart). Both elevated interest in the series bringing a harsh sense of realism to their roles. 
their chemistry and shredded illusions
Their chemistry was best shown when both were inside the car. The car acted as a vacuum— sucking them both into a place they had to deal with one another's ego's. 
Hart was forced to listen to Cohle's cynical musings on the world which took us to the centre of his past darkness, without ever sharing too much. But Hart had his own demons. With his marriage on the rocks and his womanising manifesting— Hart was often short tempered. But most of Hart's abruptness was like water of a duck's back to Cohle.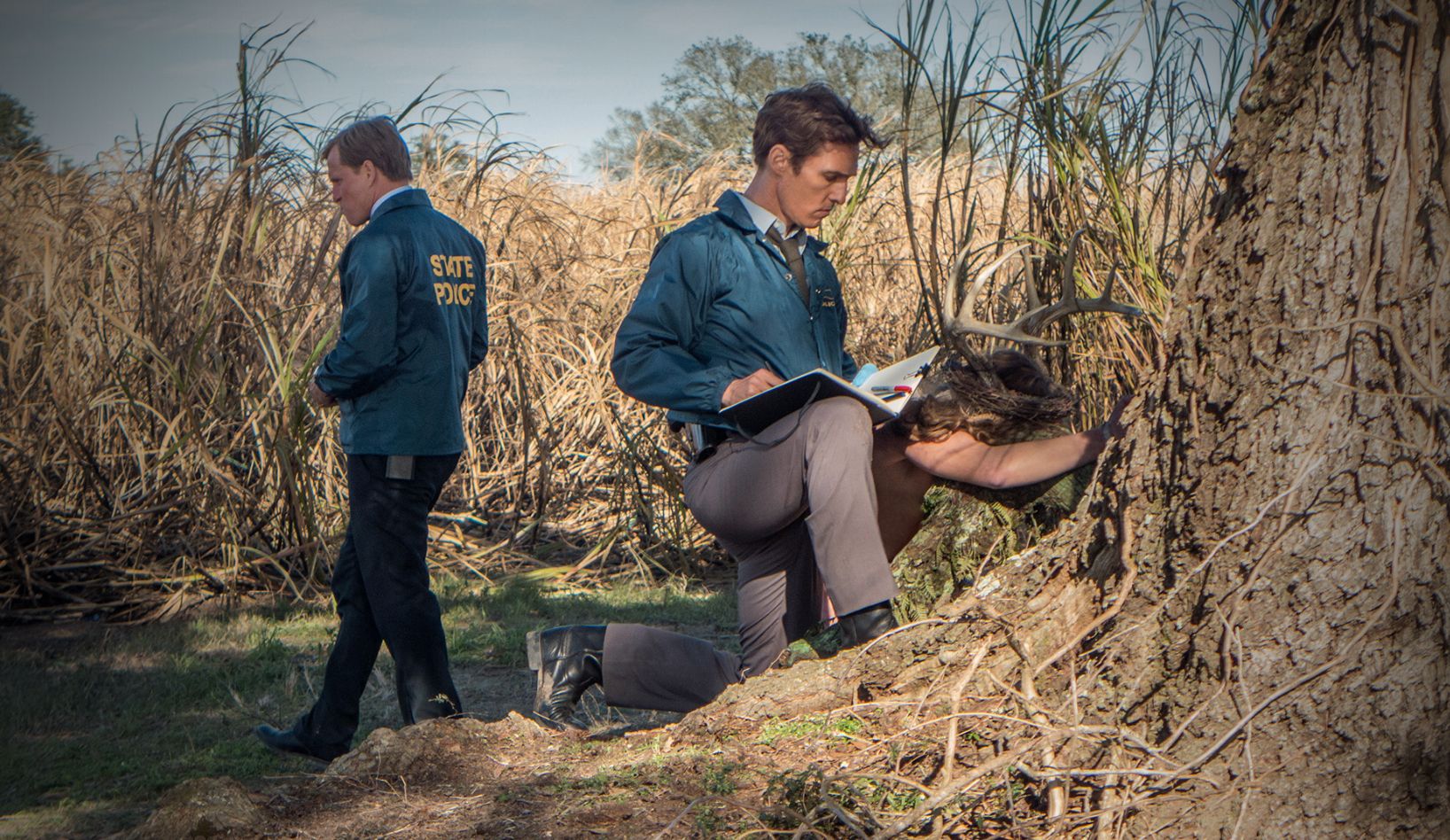 During the season, it's these scenes that help us understand Cohle's psyche and Hart's macho yet vulnerable exterior. Their shredded illusions are accented by their painful awareness of the situation at hand.
With character development like this, True Detective has certainly laid out a formula that will reinvent the anthology template. Season two will feature two different lead roles but will still be penned by Nic Pizzolatto.
the audience wants to be invigorated
Pizzolatto's writing is certainly not conventional— but that works well in today's TV world. Conventional isn't what the audience want anymore. The audience want's to be invigorated and taken on a journey— that's exactly what True Detective was all about. The journey.
Throughout the eight part mini-series, Pizzolatto cooked up a storm. We were thrown in one direction then suddenly dragged by the neck in the opposite. We second guessed every single bizarre character we got introduced to— just like Cohle and Hart— we never seemingly got any closer to solving the puzzle.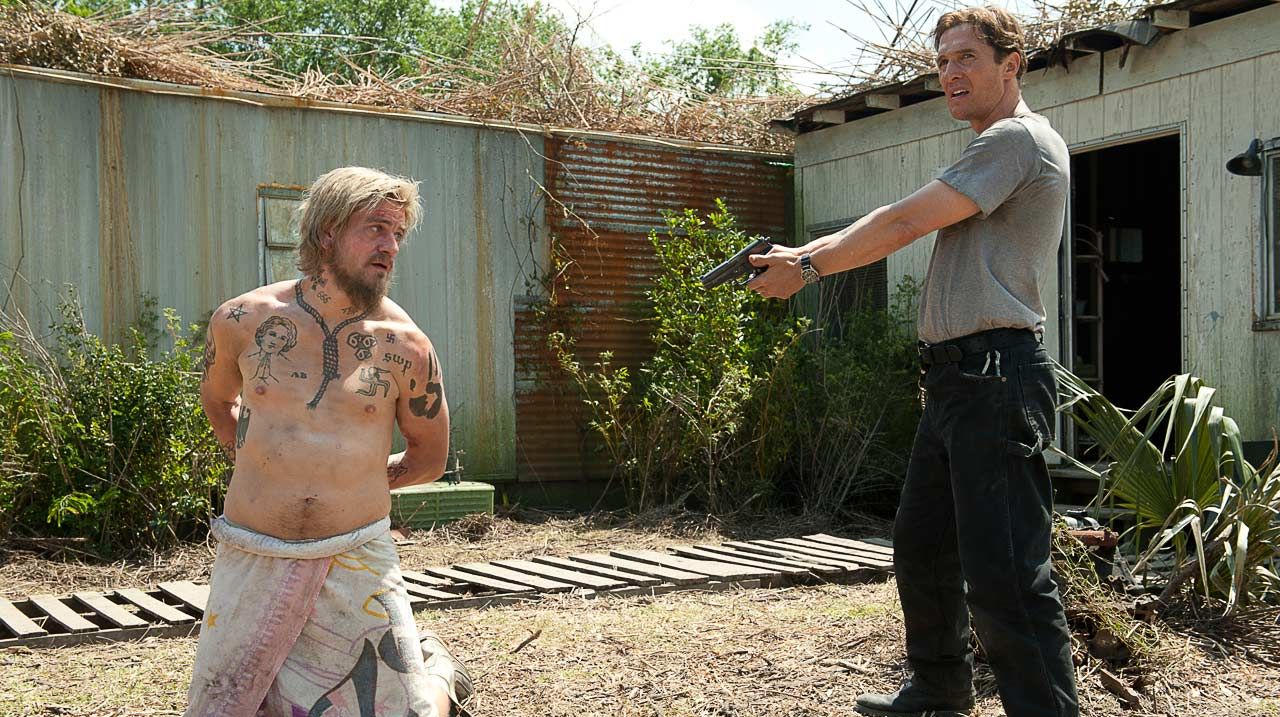 With McConaughey firmly closing the door on reprising the role of Detective Rust Cohle any time soon, some questioned whether the season finale left us feeling unsatisfied. With the hunt that Pizzolatto took us on, anything that offered closure to the story would naturally feel like a letdown. But if you look closely, that wasn't the case at all.
IT WAS ALL ABOUT THE JOURNEY
The final scene of the series perfectly summed up the whole show. Cohle, cigarette in hand, spouting his philosophical nonsense to Hart— who looked at him in that bemused glare we became accustomed to seeing. But it isn't until Cohle broke down that Hart finally felt connected to him. A man he'd judged so much became a man he called a "friend" when he was at his weakest. They finally figured themselves out.
It's at that moment we finally understood the premise of the show. It wasn't solely built on trying to find the ritualistic murderer, The Yellow King. It was about the journey Hart and Cohle went on when horror came to their doorstep. It's the people they became as a result and how they attained their closure on the matter. The finale was perfectly in tune with entire series.
True Detective was a rousing success and can safely call itself one of the best TV shows of the year. It delivered unexpected treats and a palate of characters rich in texture. If it maintains these high standards for the next few years— the possibilities are endless.