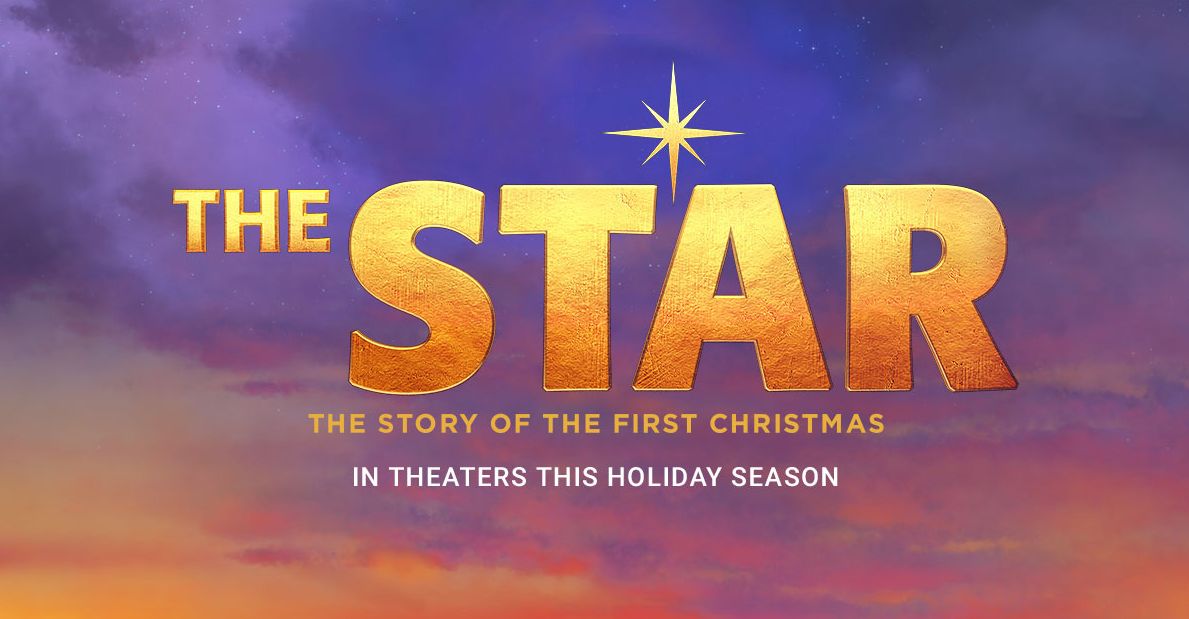 'The Star' Review
LightsCameraJackson Critic The Nativity Story has been told so many times and in so many different ways, in both live-action and animated forms – but never from the point of view of the animals involved… until now. Timothy Reckart, the director of "The Star" (he previously created the Oscar-nominated animated short film "Head Over Heels") shared with me in an interview that this concept was originally developed in the 90s and intended for live-action, similar to "Babe".
That certainly would've been interesting. Instead, a couple decades later, we get "The Star" in CGI, from the capable creators at Sony. The Jim Henson Company was also involved. With their long resume of safe, quality family entertainment, "The Star" was a perfect match.
In lesser hands, an animated adaptation of the events leading-up to the birth of Jesus, with all that this story means to so many people, could've been a disaster. Thankfully, just as Disney handled their 2011 "Pooh" film with care, and Blue Sky did the same with their 2015 "Peanuts Movie", Sony Pictures Animation stays very respectful to "The Star"'s source material (the "mother" of all source material – The Bible), while taking some appropriate creative liberties in order to craft a legitimate action story.
The main character in "The Star" is Bo, a miniature Donkey (voiced by Steven Yeun). He has big dreams, someday wanting to be part of the Royal Caravan. But he's also fascinated by a new star that appears in the sky. Bo soon discovers his true calling: helping Mary and Joseph get safely from their home in Nazareth to Bethlehem in time for the birth of their son. Bo's best friend, a dove named Dave (Keegan-Michael Key) tags along, and the two eventually meet-up with a sheep named Ruth ("SNL"'s Aidy Bryant).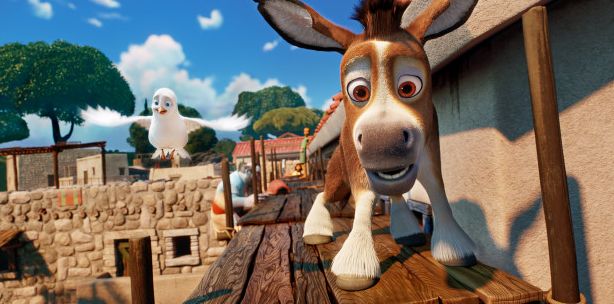 In order to make this journey more perilous, screenwriter Carlos Kotkin inserts a new "villain" presence – an evil henchman sent by King Herod to track down the couple and kill the unborn child, who Herod sees as a threat to his throne. You won't find this character and his two attack dogs in any Biblical telling of the Nativity story – and that's OK. It works here by adding authentic tension and a real sense of danger to this familiar tale.
There's no denying that "The Star" is filled with stars, including Kristen Chenoweth as a mouse and Patricia Heaton, Anthony Anderson and Kelly Clarkson as stable animals. Gina Rodriguez and Zachary Levi voice Mary and Joseph, and the camels of the Three Wise Men (who deliver some light comedic banter) are embodied by Tyler Perry, Tracy Morgan and Oprah Winfrey.
Key also infuses some humor. His Dave is involved in "The Star"'s few goofy moments. But thankfully the script never ventures into over-the-top territory. It's satisfyingly restrained and, for the most part, quite engaging.
One of the other strengths of "The Star" is its musical offerings. A number of contemporary artists contributed to the soundtrack, with updated versions of classic Christmas hymns from Jake Owen and Yolanda Adams, to the new title ballad sung by Mariah Carey. A Great Big World and Fifth Harmony have songs in the closing credits.
This is not the most dynamic animated film of the year. Instead, it's refreshingly low-key. A nice balance of serious spirituality and fun adventure means that both the faith-based community and general audiences will enjoy this fresh, heartfelt take on the greatest story ever told.