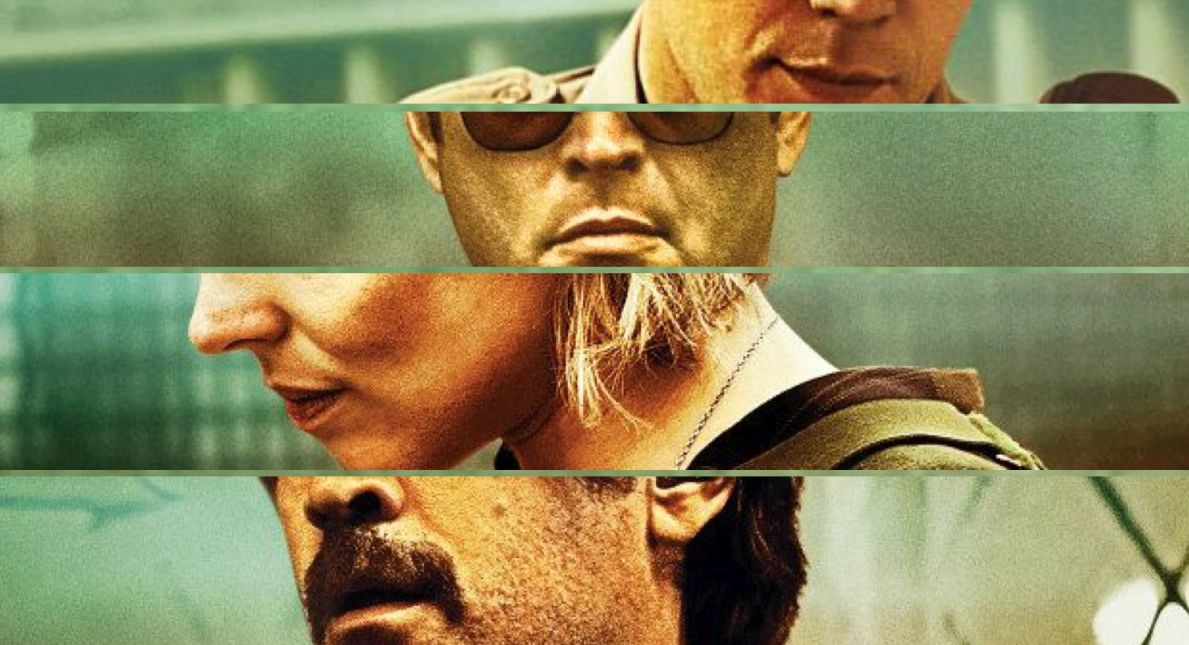 True Detective Season 2 (2015) Review
HaydnSpurrell In the season 2 finale of True Detective, Ani (Rachel McAdams) narrates the line, "we deserve a better world," harking back to a line spoken by Ray (Colin Farrell) early on following a different stream of thought: "We get the world we deserve." It's one of the unfortunately rare instances where thematic resonance feels earned in one of the more tragic let-down's in recent memory.
There is a great story here, of that I have little doubt. Nic Pizzolatto has clearly put a lot of thought into this enormous web of criss-crossing narrative threads, and in the end it feels as though he tried to double down on all the things season 1 did right. And failed to replicate, or reinvent, any of that success into something memorable.
Farrell and McAdams do stirring work with characters that had plenty of potential. But the character count was upped from two to four and gave us far too many focal roles with tragic pasts to be able to invest entirely in any of them. Poor editing and a reliance on establishing shots did little to make it easier to engage in any of this trauma, and that extends to the series' convoluted plot. As a crime drama, it often forgets about its premise, and becomes a meandering tale of confusion for the viewer. It's less time wondering just who is behind it all and more pondering what on Earth is going on.
Taylor Kisch and Vince Vaughn round out the core cast, and while Kisch grows from rather bland to somewhat interesting (and ultimately tragic) over the course of the eight episodes, Vaughn is a lot harder to buy into. The actor carries type-cast baggage into a drama in which he plays a kind of eccentric, kind of violent, kind of good gangster. But ultimately, he is a gangster, albeit with a warped moral code. Remarkably, by the finale, I understood as much as I could about Frank, and Vaughn did good work in patches. The finale itself worked for me, but it may only be due to the fact that it managed to utilise exposition well for the first time all season, and that might also be because nothing made sense until it was outlined for us here.
But it managed to mix action with its quieter character moments well. The problem is that the entire season struggled severely to juggle its two main plays: crime story, and character study. I have no doubt that any one of these four characters could hold a series, and with the talent behind them there's no reason why they wouldn't. But balancing them all and trying to fill out the city of Vinci in the process meant that we were still learning backstories by the finale, something that felt like it should have been well out of the way by now. The ending is poignant if for the fact that the series played heavily on corruption as a central theme, so a more bitter than sweet ending felt fitting regardless of the chore it was to get there.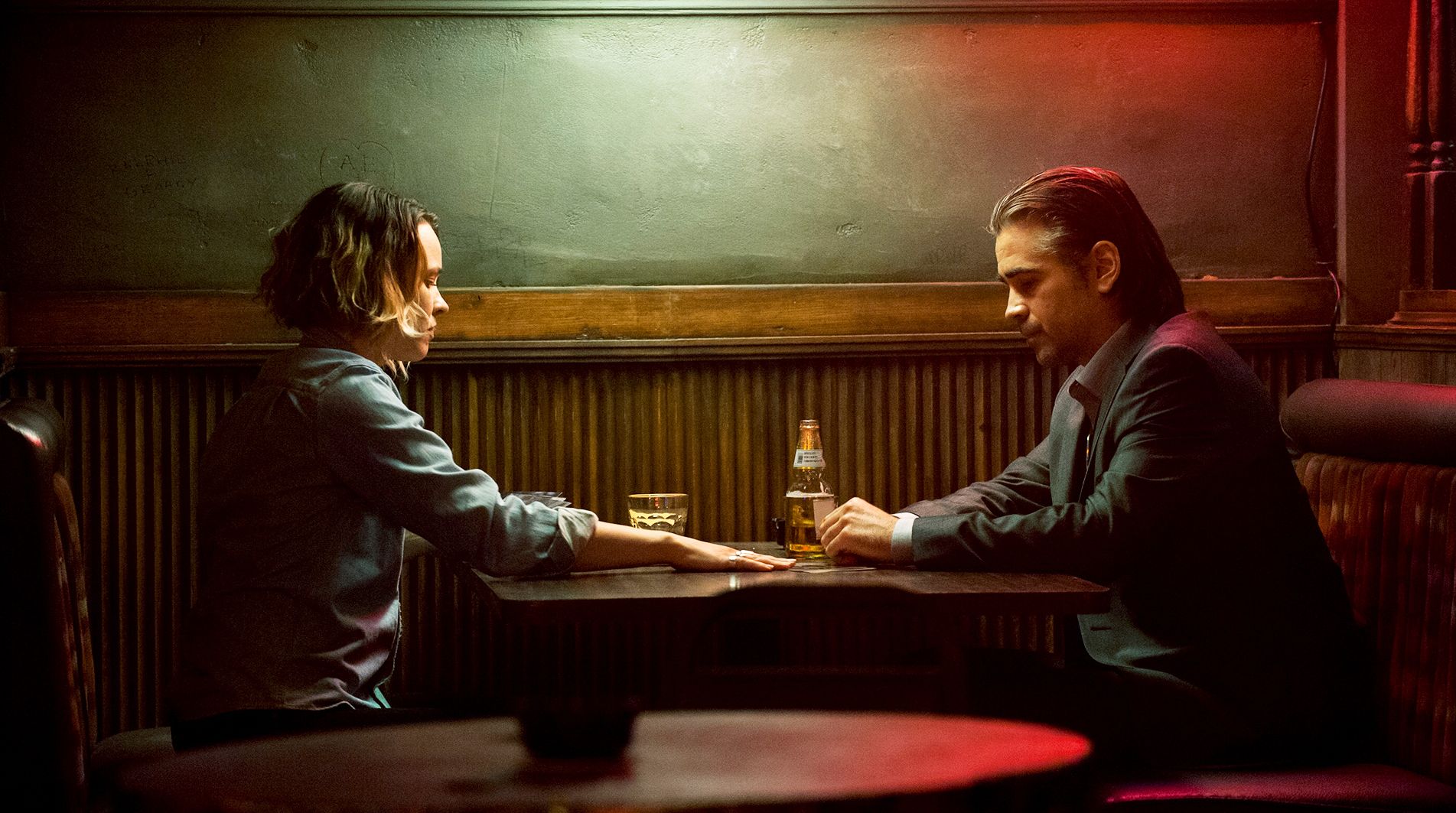 There are some interesting parallels to season 1 mixed into the sophomore season for good measure. While the first season introduced the mystery at the very beginning, and the second kicked off at the conclusion of its premiere, both saw major turning points take place at the halfway point by means of collateral damage. On top of that, both saw time skips in the aftermath. Season 1's was handled drastically more competently, through its flashback format, while in season 2 it felt more like a genuine do-over, starting from scratch and making the first four episodes feel almost pointless.
While Ray battled familial issues from start to finish, his end of the story felt a little manipulative. The climax of his story arc was beautiful, tracking through lush woodland, but the revelations posthumous only added salt to the wound. Still, Farrell brought a weariness and a range to the character that, without it, may have felt rather stagnant. To be sure, the character experiences all kinds of extremes, and particularly that midpoint shootout, but the time skip following that felt like a cheap way to pick up the pieces after they'd already been piled together conveniently, rather than dealing with the torturous following days. The character's were bonded by blood in that moment, but the bond broke when we had to pick back up with character's who had changed their lives, without letting us tag along for the ride.
Ani's a difficult character. McAdams gives her all, and the sole female lead proved the most consistent, but her stubbornness against seriously blatant themes landed somewhere between commendable and confounding. Whether she was baiting her fellow sex offenders with verbal teasing, or jumping in bed with Ray in a hard-to-buy love angle right after going through some seriously painful memories regarding her own victimisation at a younger age, it may have simply been that the timing for some of Pizzolatto's dramatic sequences was poor.
It's easy to condemn season 2 as an utter failure, but it isn't quite fair. Crime noir is difficult to pull off, to be sure, but keeping it alive is integral. While Cary Fukunaga's cinematography is certainly missed here, there's nevertheless some stunning camerawork. And despite the frequency of the establishing shots, there was something foreboding about the industrial aesthetic. It added a poisoned vibe to a pretty tortured city.

True Detective's second year may well be its last, though it might prove to be a good thing. With the memory of season 1 still fresh in our minds, we could see the short-lived series laid to rest before it's tainted for commercial needs (Homeland is one example of this, or at least, before it went through an internal revitalisation). In the end, the cast couldn't elevate the series alone, and it will be a story cursed by its own bloated attempt to tell a wide-reaching tale that at times felt like it needed more time, and at other times felt as though it needed less. It made its own bed, but it wasn't ever comfortable under the sheets.