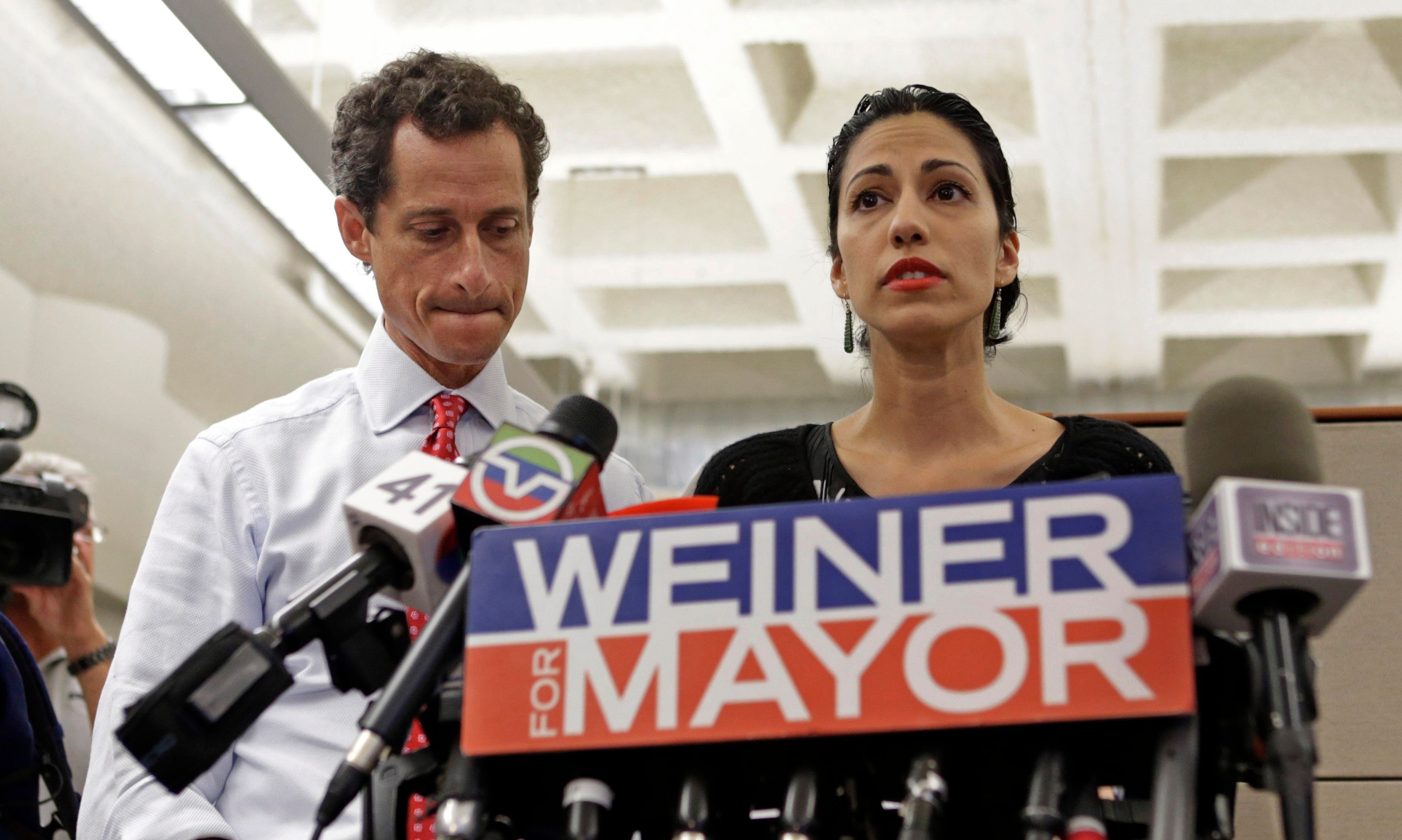 'Weiner' Explores the Wildest Political Meltdown in Recent History
JamesArthurArmstrong Sex scandals grab everyone's attention, whether you want to admit it or not. The sex scandals that really capture our imagination tend to involve politicians. For instance, Gary Hart, an absolute lock for the Democratic presidential nomination in 1987, was caught having an affair leading to his subsequent resignation. Jump to 1992, Bill Clinton faced similar acquisitions in his campaign. Only he made it into the White House until he couldn't dodge them any further, and that's when the whole Monica Lewinsky scandal broke, then Clinton's impeachment.
Both scandals played out in a time when television hadn't quite morphed into what it is now. Details slowly emerged, we had to wait for the evening news bulletin or the next day's newspaper to get that eagerly anticipated next chapter of the tale. Sex scandals back then felt quaint in comparison, despite the personal and professional hurt they caused.

Enter Anthony Weiner. On May 27, 2011, the New York congressman publicly shared a link via his Twitter account to a picture of his erect penis, clad in boxer briefs. He was meant to send it to a 21-year-old female college student who he had been texting — or sexting as the term goes. Weiner quickly took the explicit photo down, but it was too late. It had already been copied, screen-grabbed and the press began to do what they do best. The 24-hour news juggernaut was churning this story out faster than a blink of the eye. The press hounded him, yet Weiner claimed he'd been hacked. Subsequently, more photos emerged then more confidantes came forward. Weiner's political career seemed dead in the water.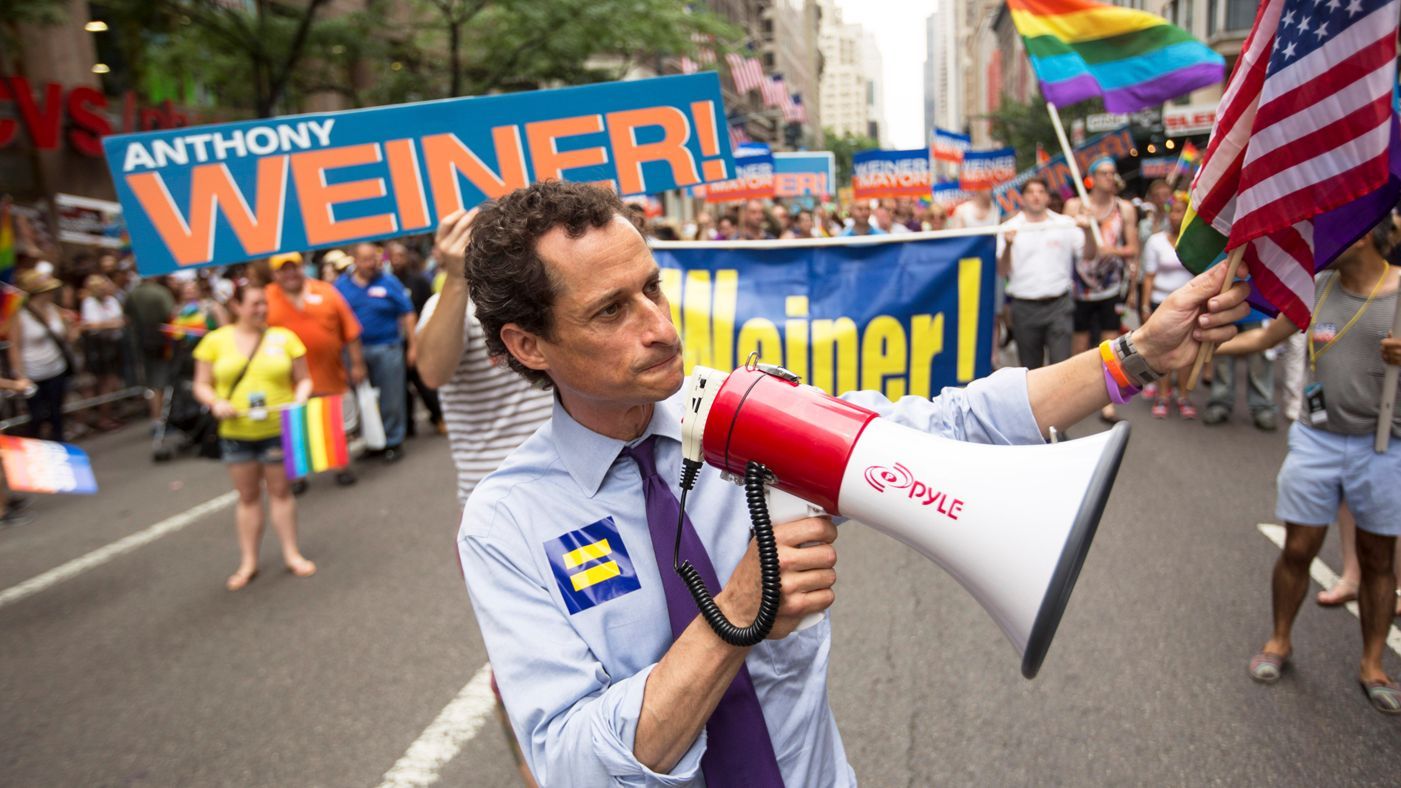 POLITICAL FARCE AND PERSONAL TRAGEDY
Just two years later, he ran for mayor of New York City, betting that his ideas would trump his indiscretions. How wrong he was. With unprecedented access to Weiner himself, his family and his campaign tea, filmmakers Josh Kriegman and Elyse Steinberg, look inside the political comeback-turned-meltdown. What began as an unexpected surge to the top of the polls took a sharp turn once Weiner was forced to admit to new sexting allegations. As the media descended and dissected his every move, Weiner desperately tried to forge ahead, but the increasing pressure and crippling news coverage halted his political aspirations.
With the city of New York a loud and bustling backdrop, this documentary focusses in on Weiner's marriage with Huma Abedin (now a senior Hillary Clinton aide). After the news of his latest sexting scandal shocked New Yorkers and a nation, the couple probably hoped this film would act as a sort of redemption story. They're seen at home being parents, and campaigning together to once again win back the trust of voters. But the pressures of a fierce media certainly puts a toll on Abedin. Kriegman and Steinberg charge through an increasingly baffling political campaign with inflicting clarity, humour, and pathos. We see their disagreements, them questioning whether to continue with their marriage — it's laid bare, warts and all — and it's fascinating.
Weiner walks a line between political farce and personal tragedy. Everyone has an opinion over him. Is he a narcissist? What exactly is wrong with a man who has a beautiful wife and child? Kriegman and Steinberg show this two-year snippet of his life as a masterstroke of storytelling: we see it all unfold from Weiner's point of view. The qualities that contributed to his earlier successes also led to his catastrophic undoing. Weiner admits to thriving in receiving attention, but with this attention comes absurd intrusion. "I lied to them," says Weiner. "I've got a funny name and they don't do nuance." In today's news hungry culture, invasion of privacy is part of the deal.

Weiner is a no-holds-barred inside look at the downfall of a failed American politician. It's damning, darkly funny — with a side of cringe — and is one of the most exposing looks at how blood-thirsty today's media can be when they get the smell of an ostracised public figure in their nostrils.