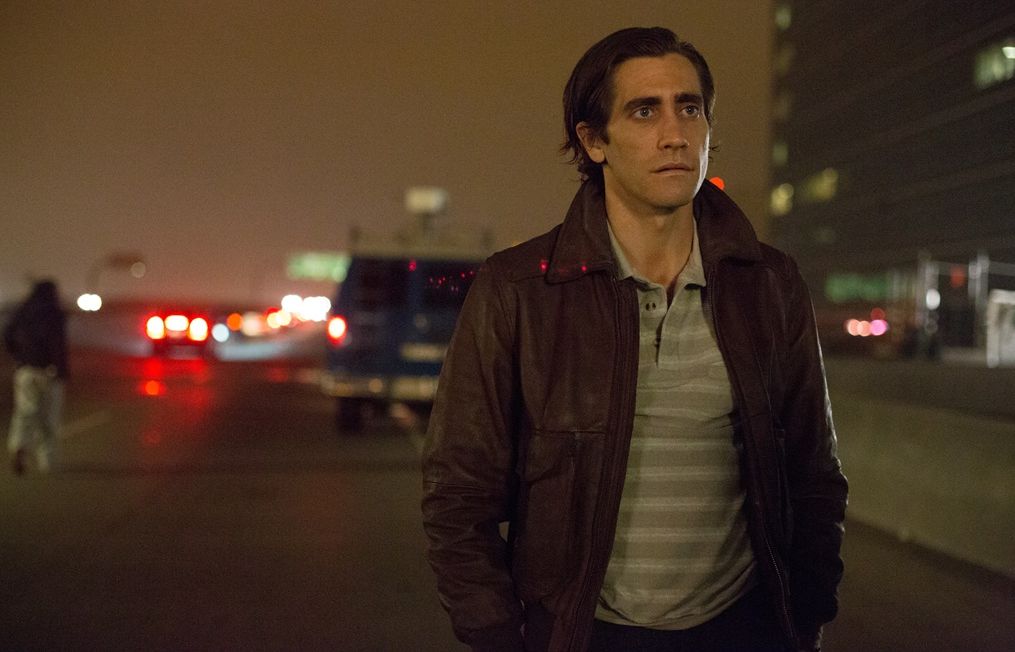 A gaunt and underweight Gyllenhaal gives the performance of his career in Nightcrawler

JamesArthurArmstrong Nightcrawler is a pulsating thriller set during the nocturnal crime underbelly of Los Angeles. A character study that knows no boundaries, director Dan Gilory serves up a story that delivers a real sense of paranoia.
Gyllenhaal's cutthroat display
Jake Gyllenhaal plays Lou Bloom, a driven young man desperate for work who discovers the high-speed world of L.A. crime journalism. Finding a group of freelance camera crews who film crashes, fires, murder and other mayhem, Lou muscles into the cut-throat, dangerous realm of nightcrawling. Nightcrawling is the act of driving around at night, with the lights off, usually done in a slow manner and in a residential area. With each police siren thats wails across town, equals a possible windfall for Lou and victims are converted into dollars and cents. Aided by Nina (Rene Russo) a veteran of the blood-sport that is local TV news, Lou thrives. In the breakneck, ceaseless search for footage, he becomes the star of his own story.
The film plays with tension beautifully which is accented perfectly by cinematographer Robert Elswit, who shot Paul Thomas Anderson's Magnolia and Boogie Nights. Elswit can almost be viewed as a specialist in shooting Los Angeles, especially at night.
After a fairly subdued start, Nightcrawler begins to kick into full stride. There's a tremendous social and moral consistency continuously infusing throughout, with debutant director, Dan Gilroy, delivering an ambrosial, refined and diverting satire. Nightcrawler may not say exactly what it wants to say about today's blindness media, but it doesn't have to. We're fixated entirely on Lou's steadfast and pretentious ascent up the division. We're given no backstory to deliberate on our libertine, but with Gyllenhaal's unmistakably cutthroat display, there is precisely no reason why we should want or need one.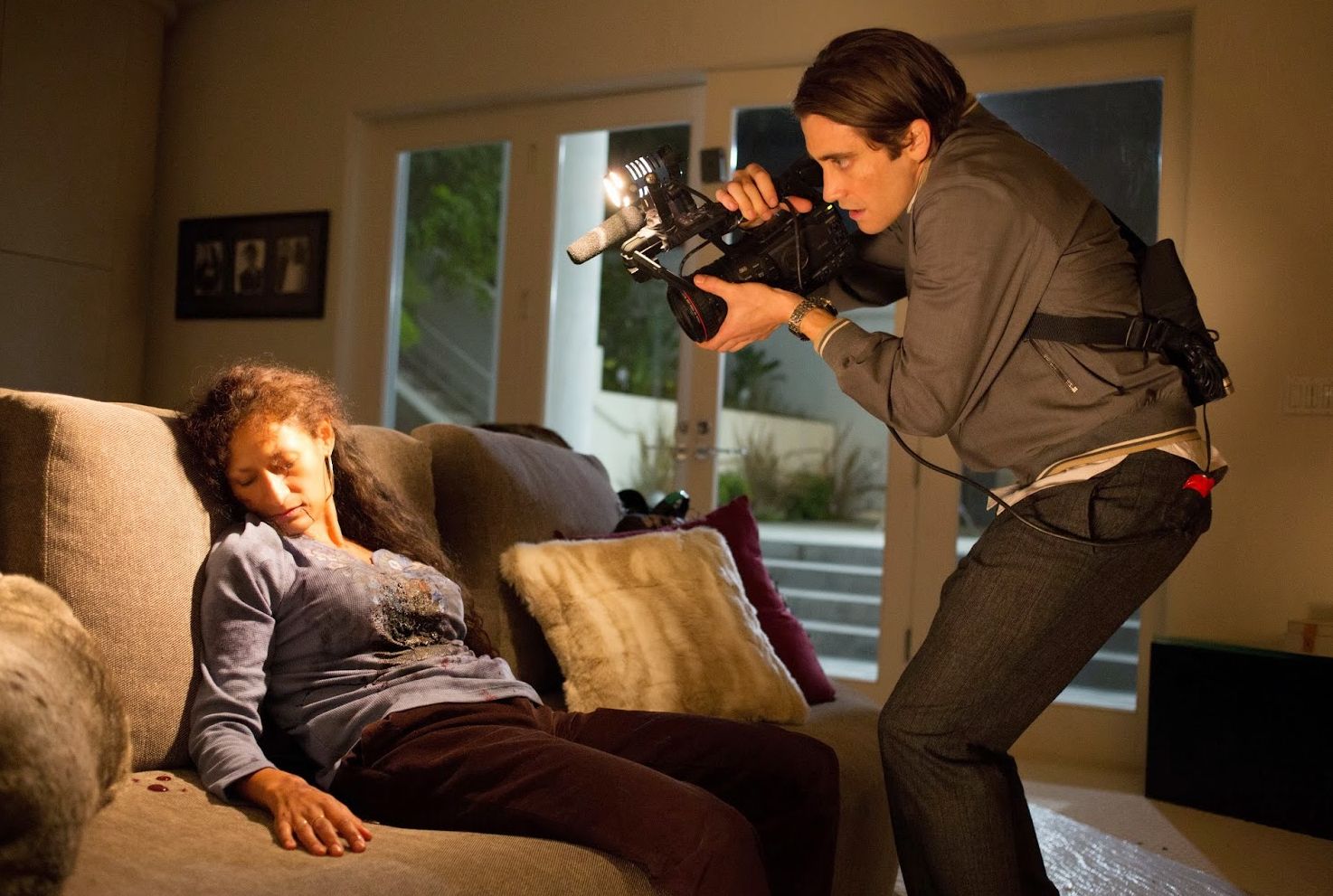 gyllenhaal's career comeback
Gyllenhaal is currently undergoing a comeback of sorts. His career is clearly going in a different direction these days with his last three movies being some of his best displays. He was sublime as a skin-head L.A. cop in David Ayer's End of Watch and chillingly unnerving as a tattooed detective in last year's Prisoners. Earlier this year, we saw him in Denis Villeneuve's mind bending Enemy and now with this role as a creepy crime videographer, tops off a great stretch of roles. With all of the aforementioned movies, Gyllenhaal brought a sense of idiosyncrasy and integrity to his characters, with the same being seen in Nightcrawler. He plays Lou in the same vein as de Niro played Travis Bickle in Taxi Driver. By no means I'm I comparing the two, but in terms of preparation and intensity, they're very much alike.
Gyllenhall gets deep into the mind of Lou Bloom. I have never seen him more focussed on a character before. He lost 20 pounds for the role, which was his own idea, as he visualised Lou as a prowling wolf. There's a moment in the film where Lou talks to himself in the mirror. Gyllenhaal got into the scene that much, he punches the mirror. The mirror shattered and with it did Gyllenhaal's hand. Needing stitches, he returned to the set right after he got discharged from the hospital. There's something about that story that appeals to an audience. This guy is going all out for our own entertainment. Upon hearing that story, I immediately thought of Matthew McConaguhey and the sacrifices he made for his role in Dallas Buyers Club. Let me ask the question; is Gyllenhall going through his own McConaissance?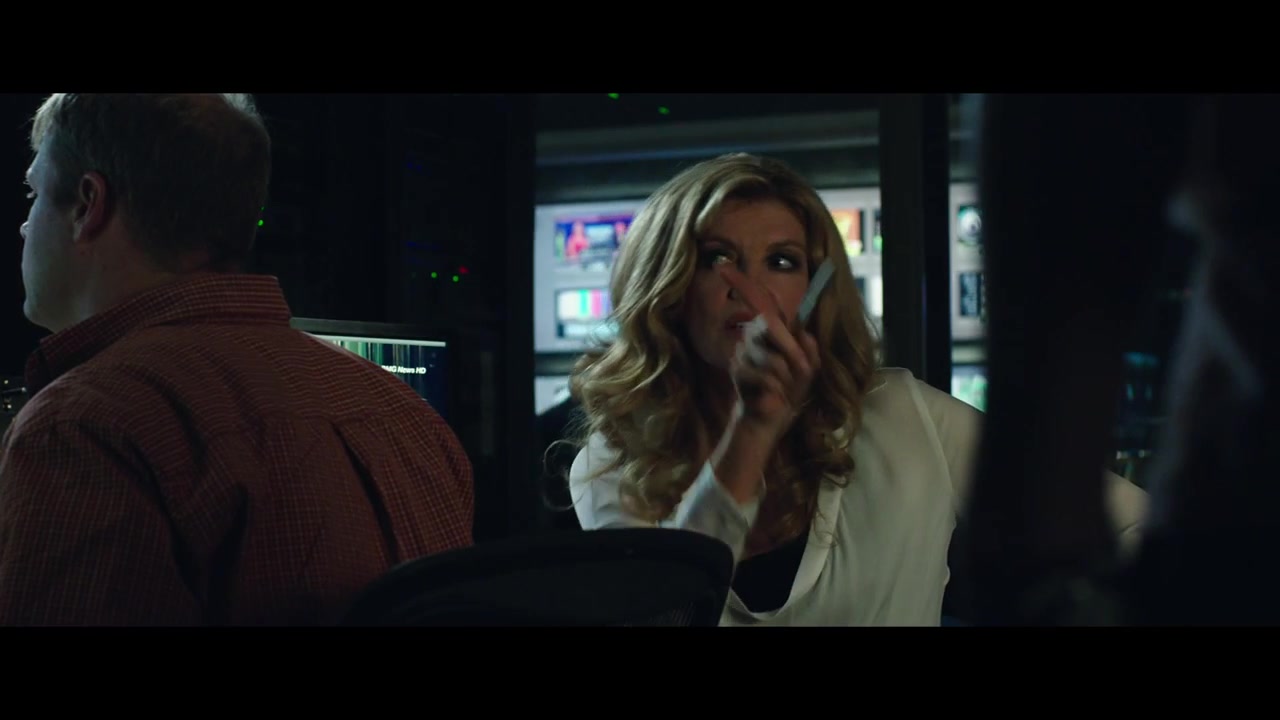 Nightcrawler's script works perfectly against honest scenes which are accented by strong performances and a rigorous sense of paranoia that hovers above this picture. As a study of someone's psyche, there's little apprehension that Louis Bloom is a deranged person lacking a single sympathetic bone in his body. A gaunt and underweight Gyllenhaal gives arguably the performance of his career in a movie that does have minor flaws, but is ultimately embellished by its concealed sense of humour and melodramatic overtones.