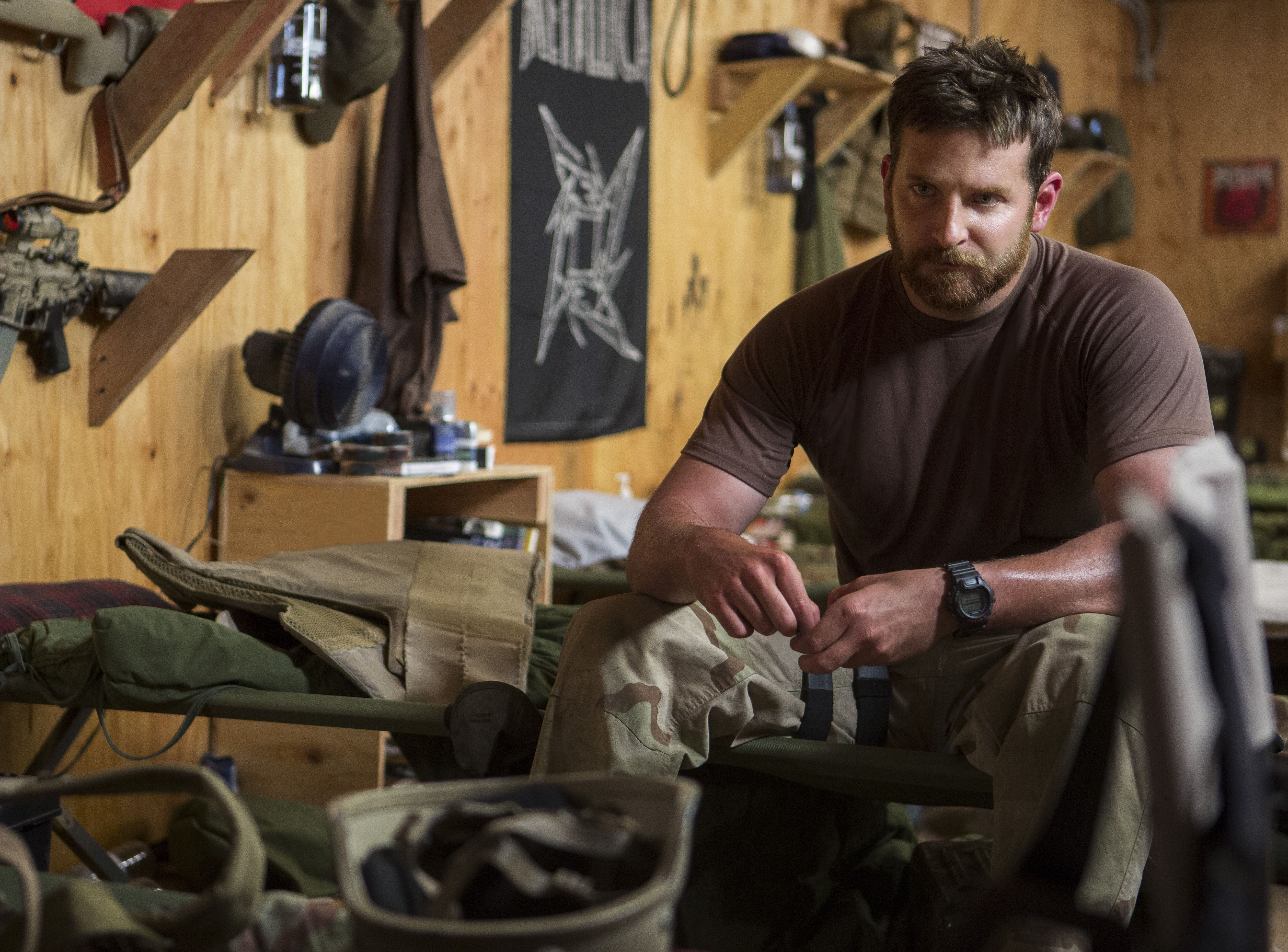 American Sniper is a sure-handed, and tenacious real life tale

JamesArthurArmstrong This war drama directed by Clint Eastwood is based on Chris Kyle's autobiography American Sniper: The Autobiography of the Most Lethal Sniper in U.S. Military History.
pinpoint accuracy
Chris Kyle was a Navy SEAL sniper who's pinpoint accuracy saved countless lives on the battlefield, turning him into a legend. Like most soldiers who risked their lives during the war in Iraq and Afghanistan, they find it hard to leave the war behind, failing to continue their lives as family men. Kyle struggles, too. He may be a legend with a rifle in his hands, but he's just as vulnerable as us.
Kyle, played by Bradley Cooper, is on his second tour and has been promoted to Chief Petty Officer. He is part of a group hunting down Abu Musab al-Zarqawi, who are searching for his second in command known as The Butcher. After his second tour Kyle once again returns home, this time his daughter has been born but it's at this point in the movie that Kyle's struggles begin to lay heavy on his conscience. It's hard to forget the war, the men he's killed or witnessed be killed. His relationship with his wife (played by Sienna Miller) is a constant strain. She pleads with him not to go on his final tour, asserting his family need him to remain home. But Kyle ignores his wife's appeals.
Kyle is assigned on a mission to take down an expert Iraqi sniper who has been picking off engineers building a barricade. A team of snipers is placed inside enemy territory when Kyle spots the sniper. It's a risky long distance shot. Kyle is urged to wait for the rapid response team, but he takes things into his own hands. This leads to the movies most spectacular and nerve jangling of battle scenes. A sandstorm sweeps across the conflict, metaphorically mimicking the fog of war.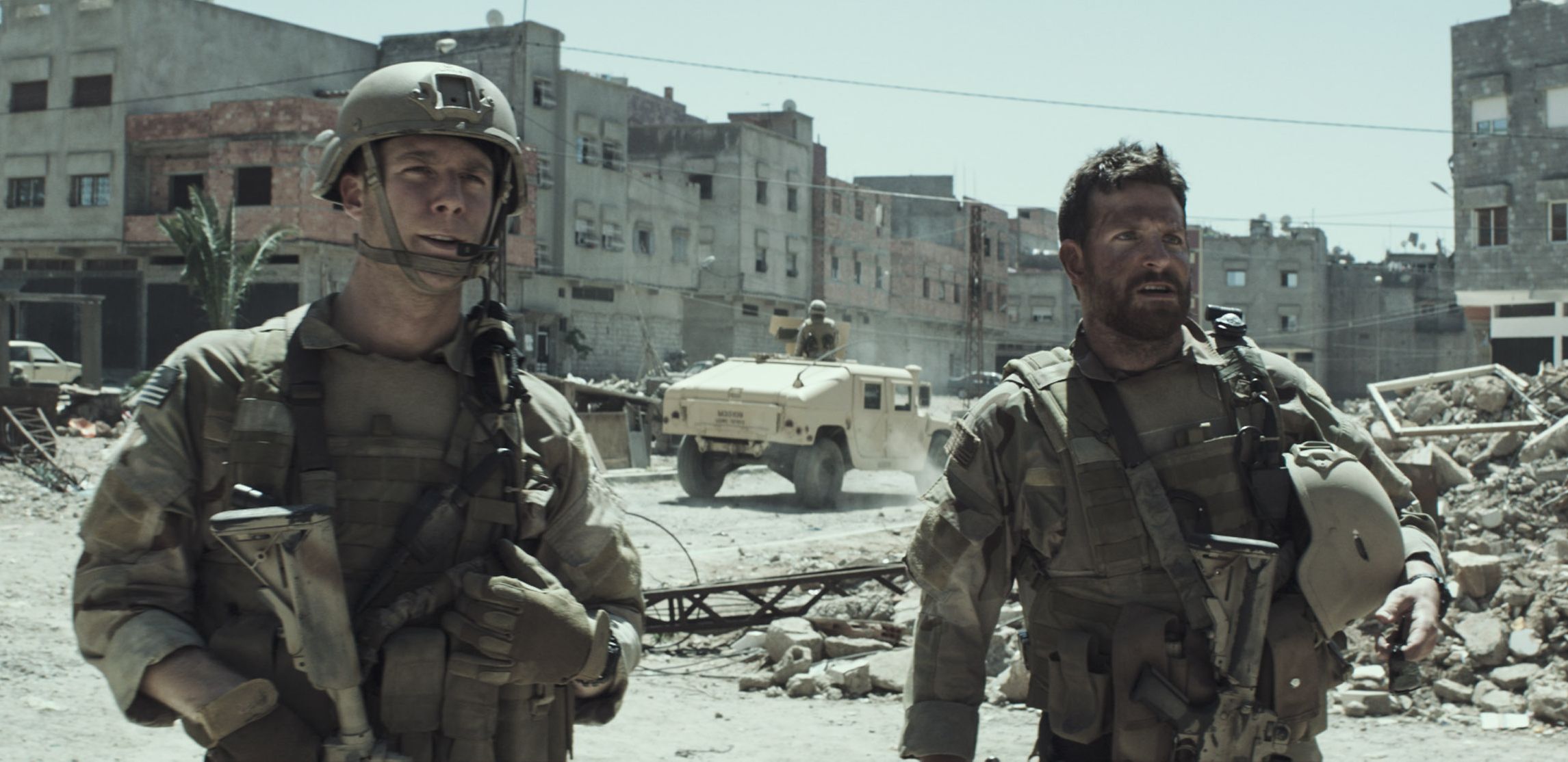 A compelling centrepiece
Bradley Cooper plays Chris Kyle with aplomb. Maturing into a strong lead actor, Cooper is fast becoming one of the most enjoyable performers to watch. Jeremy Renner benefitted from his role in Kathryn Bigelow's The Hurt Locker and it can be safely assumed American Sniper will have the same affect on Cooper. Although retrained in fleeting moments, Cooper gives an overall performance of great control and perfect expression. Kyle was a cool customer when he needed to be, but in private he was a deeply moved individual.
The Hurt Locker is the perfect companion piece to American Sniper. In terms of style and theme, both are very muck alike. But their comparisons run a little deeper. Both lead characters are mavericks in their own rights, going about things in their own unconventional ways. Both movies feature overwhelmingly tense scenes of war and conflict, with great sentiments of authenticity. As a result, we are given two intense, action-driven war pictures that feature standout and simultaneously memorable lead displays.
Clint Eastwood has once again managed to encapsulate a touching moment on film. With energetic battle sequences— in particular that sandstorm battle— Eastwood has governed this picture to not just being a action thriller but rather a movie that has an emotional heartbeat at its core and a compelling centre piece in Cooper's portrayal. American Sniper is a sure-handed, and tenacious real life tale of an American military hero.