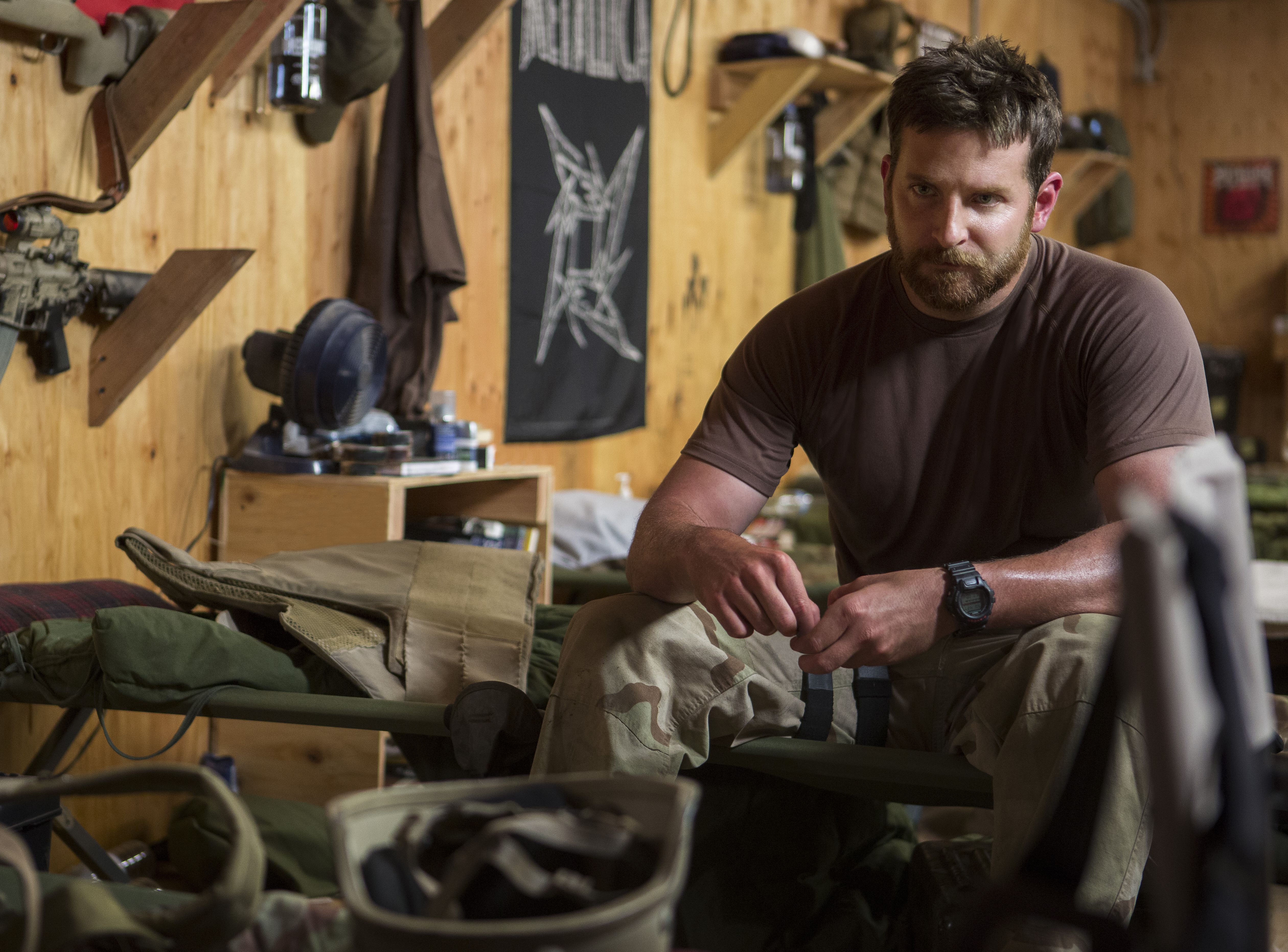 'American Sniper' Writer Jason Hall Tells the Reason Behind Removing Original Ending from the Movie

JamesArthurArmstrong Academy Award Best Picture nominee American Sniper tells the true life story of Navy SEAL sniper Chris Kyle, who is portrayed by Bradley Cooper in the Clint Eastwood directed bio-pic.
Kyle's story doesn't have a happy ending. During an incident at a firing range in Stephenville, Texas in 2013, Kyle was murdered by a fellow veteran. Those who have seen the movie know that this incident isn't portrayed in the movie, but was included in the original screenplay written by Jason Hall.
Recently speaking on the red carpet of the Writer's Guild Awards, Hall disclosed the reasons behind why the fatal ending to Kyle's life was subsequently cut from the final cut of the movie. The explanation is quite simple: Taya Kyle, Kyle's widow, asked the production team to remove the scene from the screenplay.
During a conversation with Taya Kyle, the subject of the idea of portraying Kyle's death on the big screen became a big one. Early drafts of the screenplay included this hugely sad moment, but Taya requested the moviemakers think about her children and how the movie would be seen in their eyes in years to come. Hall said, "I was very cognisant, having two kids of my own, that these kids weren't going to remember much of their father – at four and six – and I didn't want this movie to be the thing hanging over their heads for the rest of their lives, as the film that showed their father getting shot in the back of his head."
Before deciding to completely remove the sequence all together, filmmakers debated if there was a right way to go about it, and actually tried approaching the portrayal in multiple different ways. Hall went on to say, "We talked about putting it in, I wrote it. We went around and around. We wrote it five different ways and talked about how we would shoot it. But in the end, I think we felt that this was a film about Chris' life and not about his death... we also wanted to be careful not to glorify the guy who did it."
With in keeping of Taya Kyle's best wishes, American Sniper ends with Bradley Cooper (Chris Kyle) walking towards the Rough Creek Lodge rifle range — the location where the decorated soldier would be killed.
American Sniper has been nominated for 6 Academy Awards, including: Best Picture, Best Actor (Bradley Cooper), Best Adapted Screenplay, Best Editing, Best Sound Mixing, Best Sound Editing.