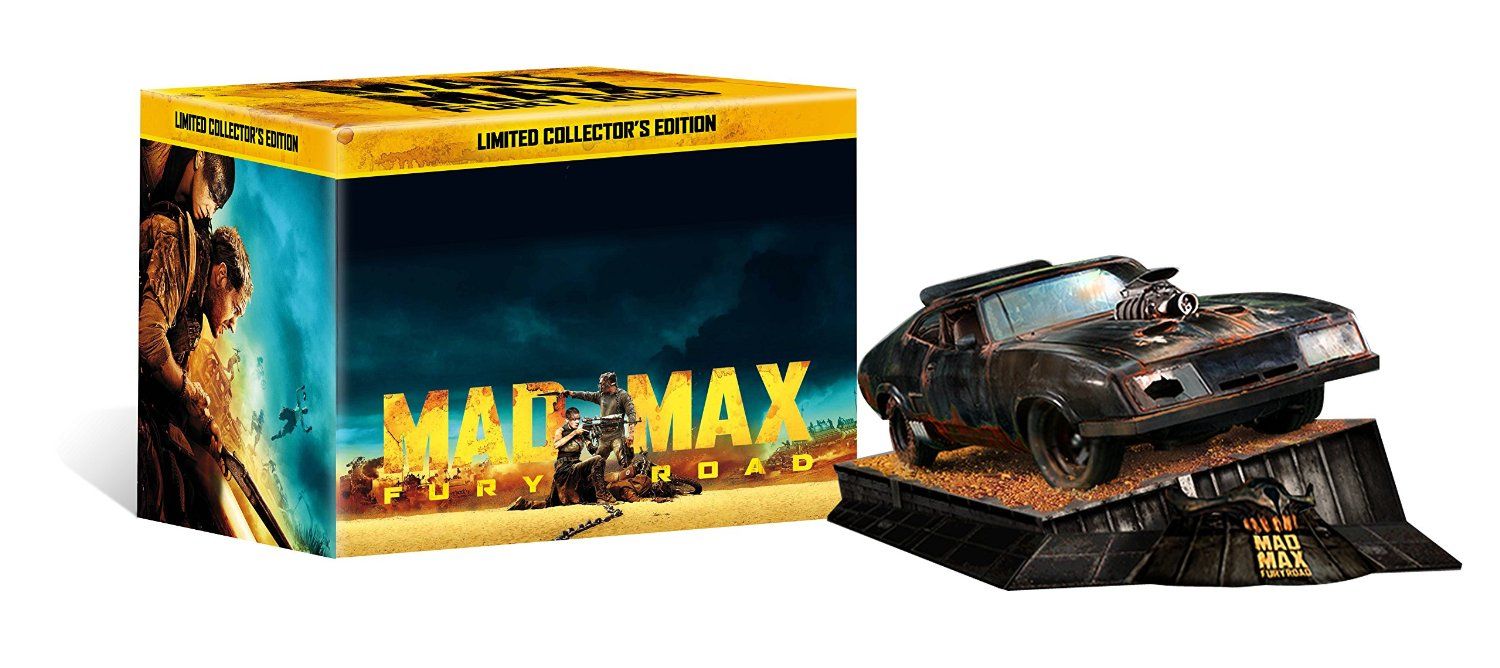 Blu-Ray Details for 'Mad Max: Fury Road' Limited Edition Steelbook

JamesArthurArmstrong Warner Home Video UK has announced details for the eagerly-anticipated Blu-ray release of George Miller's Mad Max: Fury Road. The film will be released in 2D, 3D and in a limited-edition 3D collector's edition pack (pictured).
Special Features will include: Maximum Fury: Filming Fury Road Featurette; Mad Max: Fury on Four Wheels Featurette; The Road Warriors: Max and Furiosa Featurette; The Tools of the Wasteland Featurette; The Five Wives: So Shiny, So Chrome Featurette; Fury Road: Crash & Smash Featurette; Deleted Scenes.
Mad Max: Fury Road will be released on Blu-ray and DVD on October 5, 2015.