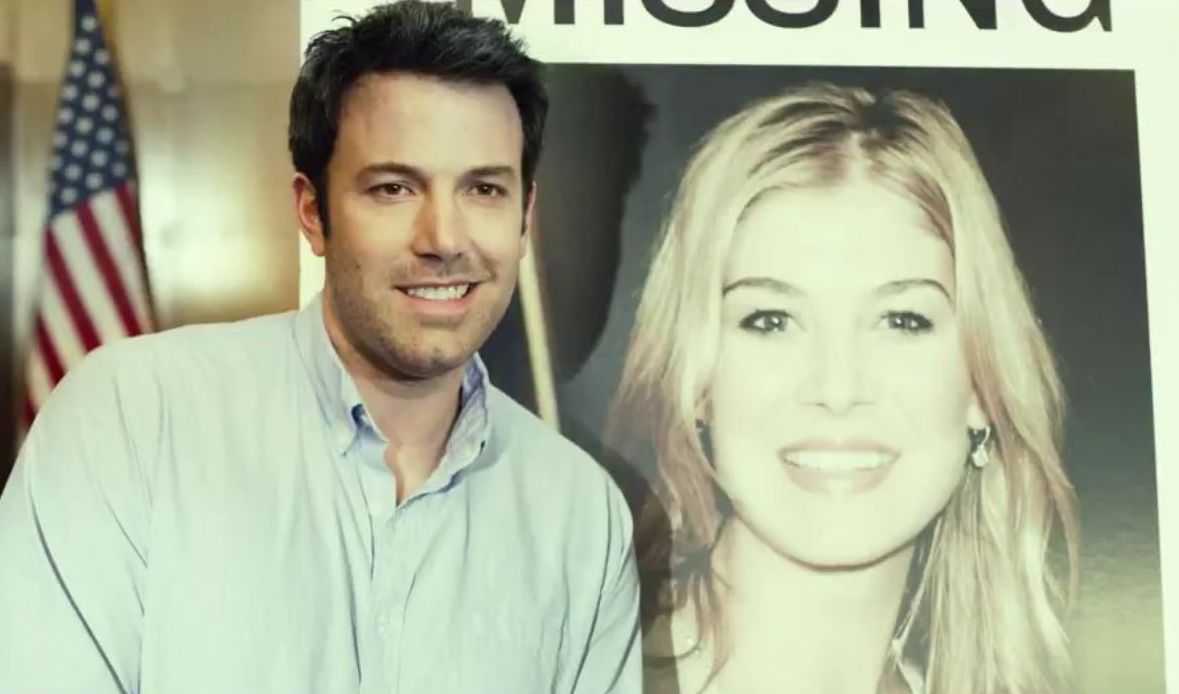 Gone Girl: don't smile when your wife's missing..

burnsting Editor-in-chief Nick Dunne's (Ben Affleck) wife Amy has gone missing and her wealthy parents are giving a press conference to get the media's attention. Nick stands in front of one of the missing person posters and smiles to the dozens of reporters taking pictures. Not a smart move..
Media Frenzy
What follows is a media frenzy like only missing blonde white girls can cause. And what starts off as a simple whodunit, quickly turns into a 'Nick's done it' with little he can do about it — when the media starts making the story, what can you do, really?
It's the familiar story of the tabloid media filling airtime with fabrications and things they don't really know anything about. But in the hands of director David Fincher, who brilliantly sets the tone throughout the film, Gone Girl still manages to feel fresh.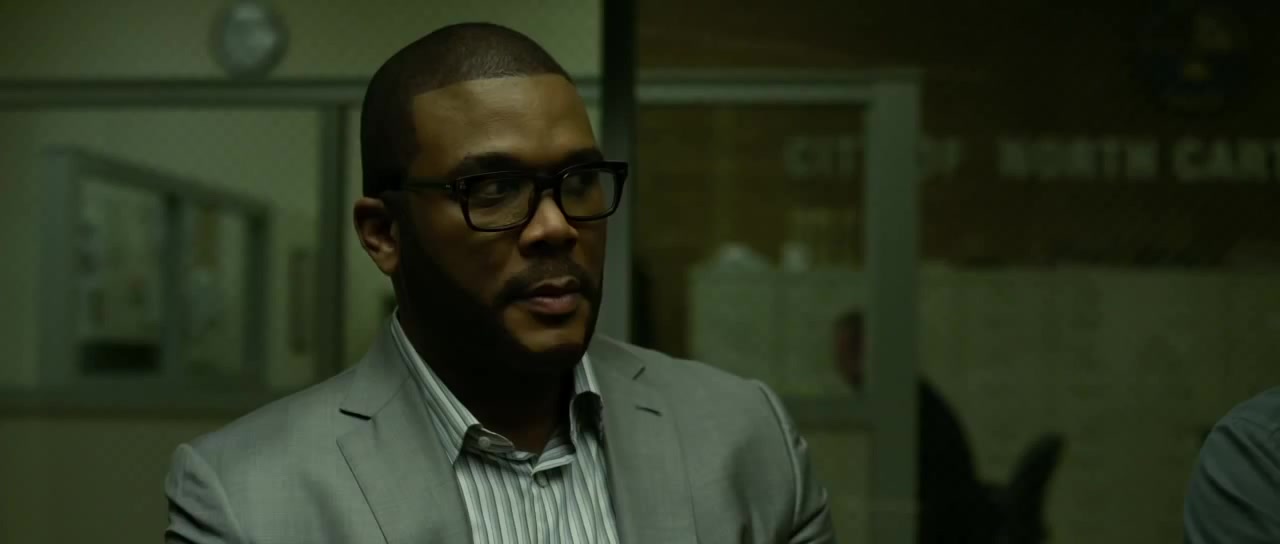 We follow the story through the eyes of Nick, the police detectives and occasionally his sister and the media.
But more importantly, we follow Nick and Amy from the start to the 'end' of their relationship. It's certainly one of the most powerful aspects of the film. And it will let many, if not any couple in the audience reflect on their own relationship or past relations. Through her diary, Amy explains her feelings about how it all started brilliantly, but went downhill when Nick and Amy moved back to Missouri.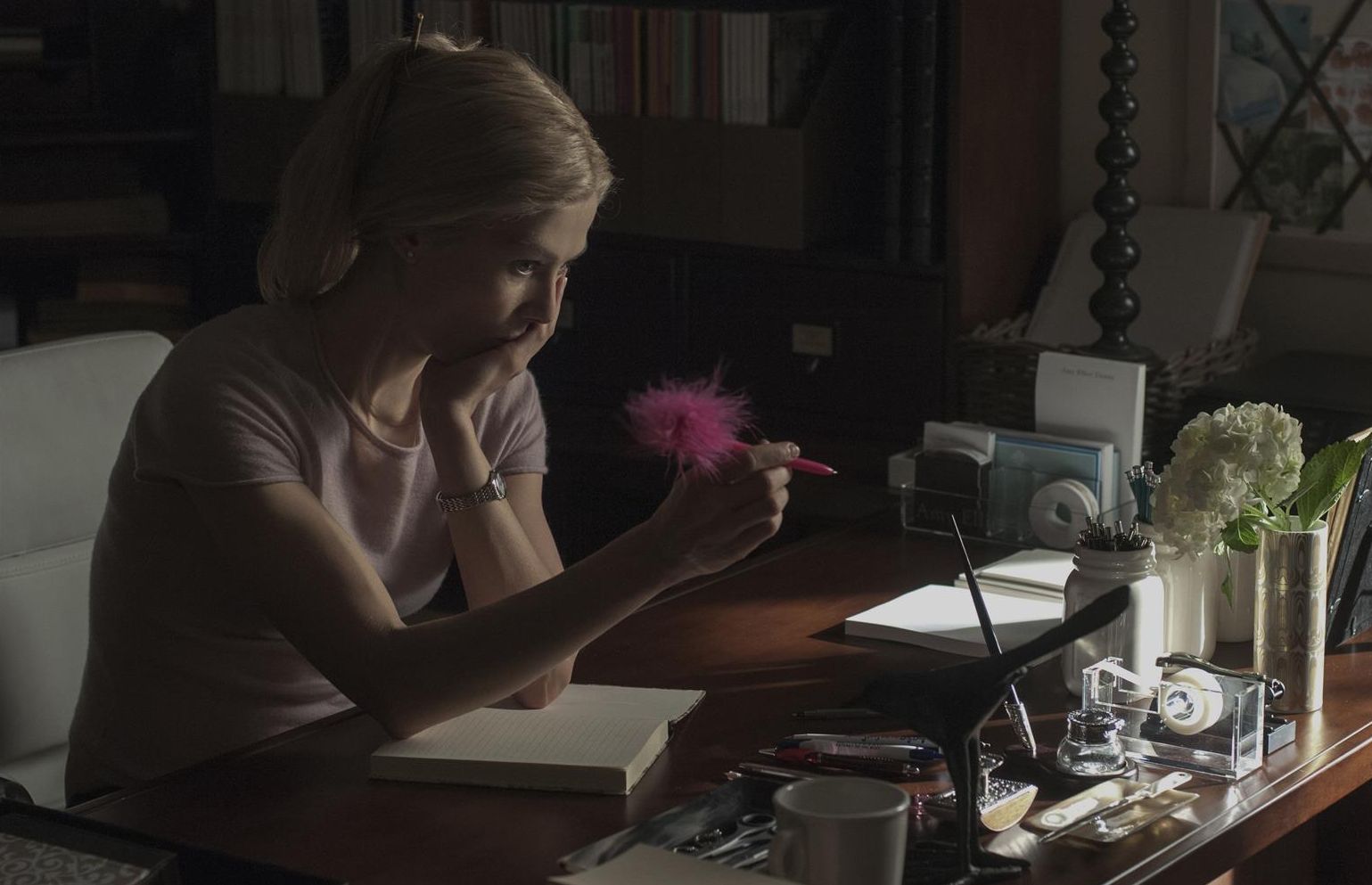 Spoilers
You can't go into the rest of the film without spoiling the story, so I won't. But needless to say, this is not where it ends, and there's a lot more to the story than you might initially expect.
This is also what I found to be one of the weaker parts of the movie. Somewhere during the second act, it all becomes less and less believable. The direction is great, the vibe (music by Trent Reznor) is perfect and the cast is impeccable, but for me, the story just wasn't there in the end.