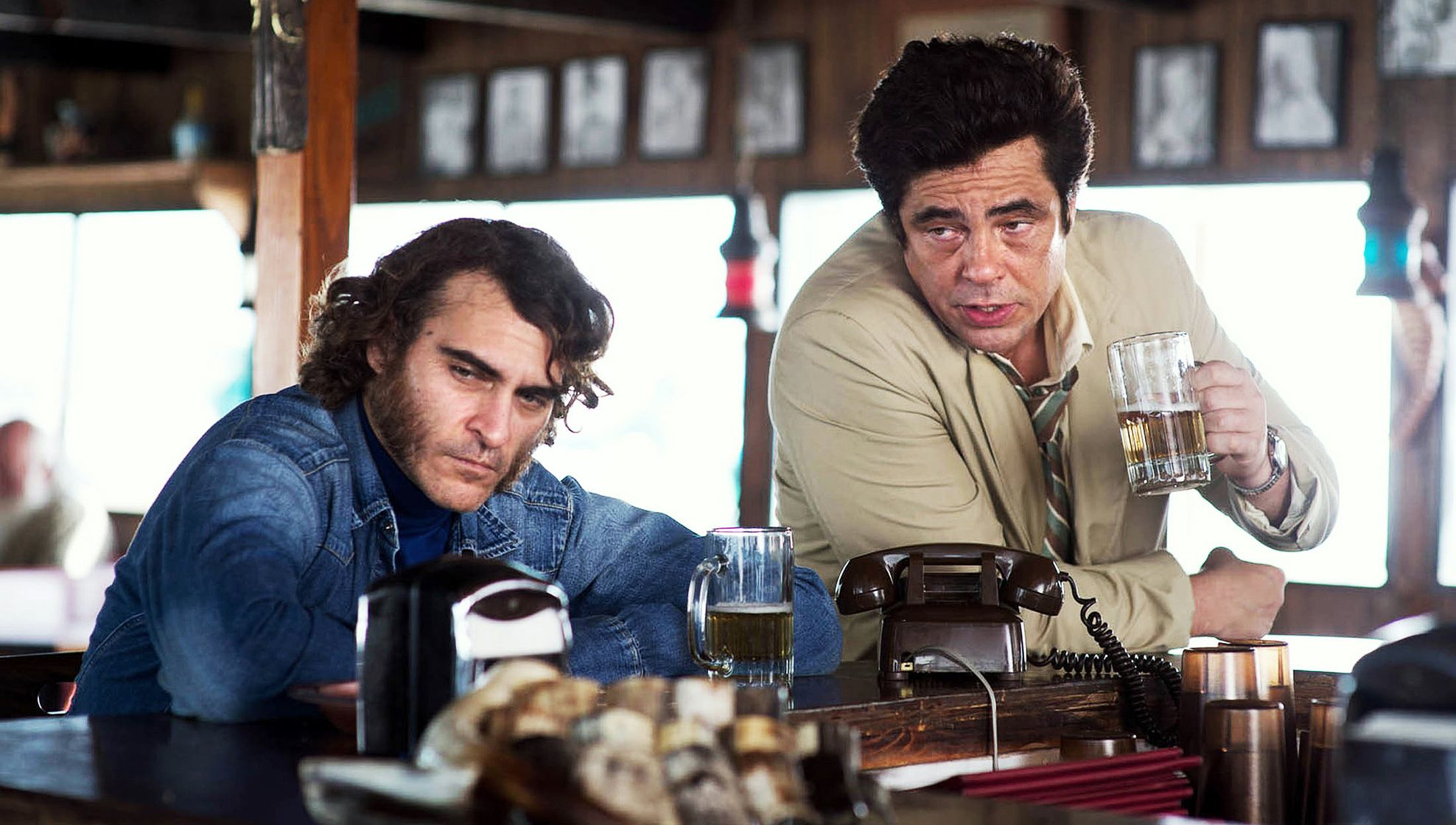 Its strange vibe, and complex story makes Inherent Vice one of the hippest movies of the year

JamesArthurArmstrong Inherent Vice is the first adaptation of any of Thomas Pynchon novels to be produced for the screen. Paul Thomas Anderson's script for the film reportedly was given the blessing of Pynchon himself after Anderson reportedly went about adapting the book by typing it up word for word.
a crazy tangle of motives
Set in early seventies Los Angeles, Larry 'Doc' Sportello (Joaquin Phoenix) awakens, occasionally, from his marijuana haze to watch the end of an era as free love slips away and paranoia creeps in. It's been sometime since Doc last saw his ex-girlfriend but from out of nowhere she appears with a story about a plot to kidnap a billionaire land developer. This land developer also happens to be someone she is in love with, too. Doc is drawn into a crazy tangle of motives that he needs to find his way through, except he is always confronted by a whole host of out-there characters such as; hustlers, dopers, rockers, a murderous loan shark, a tenor sax player working undercover, an ex-con with a swastika tattoo and a fondness for Ethel Merman.
With such vivid imagery and bizarre characterisations, a memorable score is necessary for Inherent Vice to succeed. Anderson for the third time collaborated with composer Jonny Greenwood (Radiohead) who has created a soundtrack that resembles any noir thriller. Psychedelic sounds echo throughout that add a punch of grit. Neil Young's Harvest album is added to the emotional aspect of the movies sound, adding depth to the romantic interludes in the movie.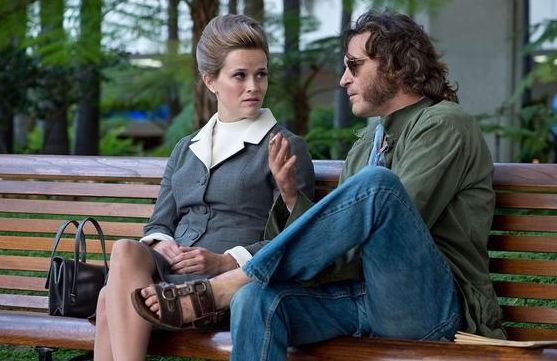 our groovy anti-hero
Joaquin Phoenix gives a nuanced and brilliantly rounded performance as our private eye, Doc. Unlike their last collaboration in The Master, Anderson reigns in Phoenix's eccentricity allowing him to relax and have fun with this sharp witted, comical— albeit cliche— groovy anti-hero. Josh Brolin plays Bigfoot Bjornsen, a tough cop who has a distaste of Doc, and all hippies. He tries to walk tall in the streets of L.A., hoping to rule with a hard hand of authority. Brolin is one of the best things about Inherent Vice. It's been a while since Brolin has looked truly comfortable in a role. He's a fine actor with Inherent Vice has serving up a role that is one of his best to date.
This kinky seventh movie from esteemed director P.T. Anderson is just as absurd as any of his previous six. There can be a claim that Inherent Vice has a smugness to it that will no doubt turn viewers off— but what it does boast— is a funny and groovy hippy aesthetic that blends beautifully against its wacky yet wonderfully deranged narrative. The film is made with confidence, energy and is well acted by the principal cast members, in particular Brolin. This is an atmospheric, intense film— and when it's working— has a real urgency.